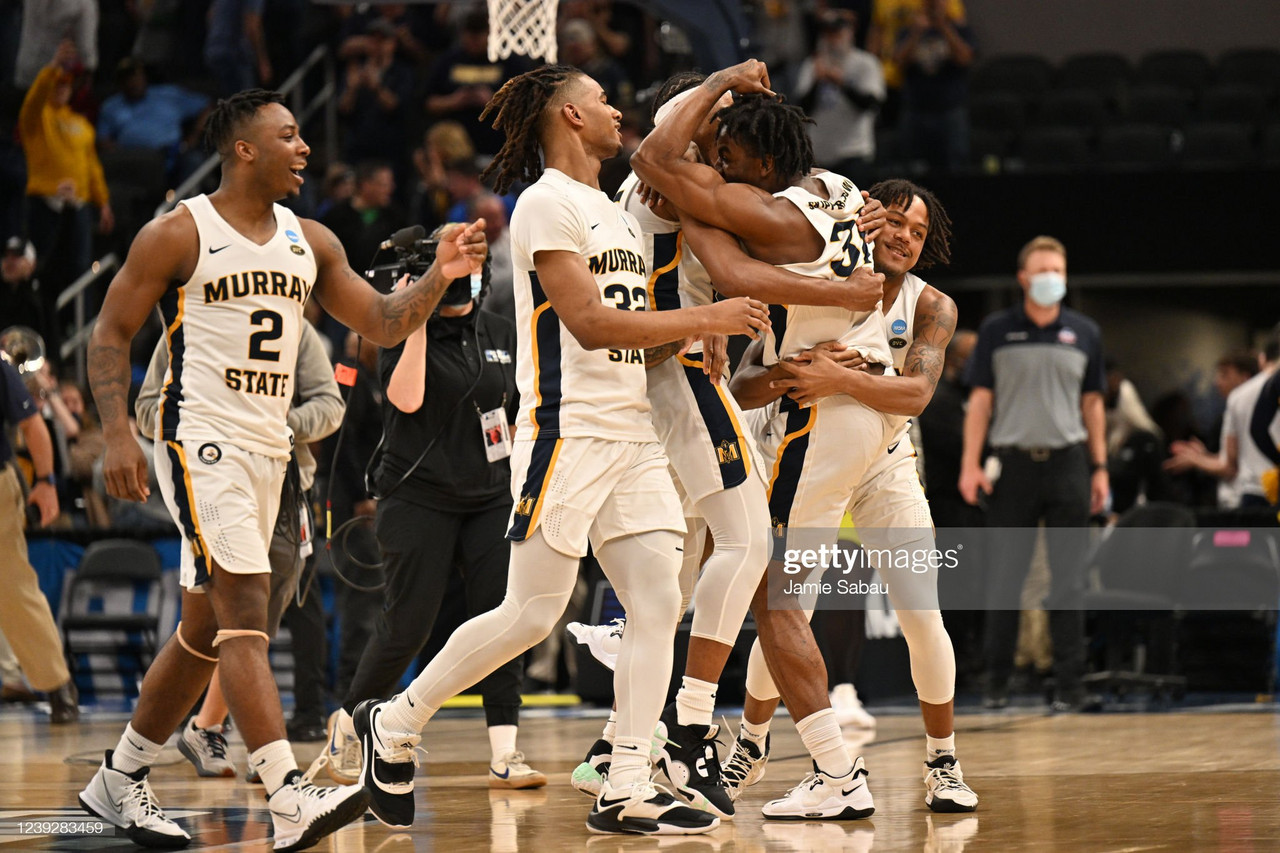 Murray State and San Francisco played what was the most exciting game of the first round of the NCAA Tournament with the seventh-seeded Racers outlasting the tenth-seeded Dons 92-87 in overtime .
Trae Hannibal and K.J Williams led five Murray State (31-2) players in double figures with 18 points apiece while Tevin Brown had 17 and Justice Hill 15.
Jamaree Bouyea tallied a game-high 36 points for San Francisco (24-10), who was making their first NCAA Tournament appearance since 1998.
Story of the game
Matching each other basket for basket throughout the game, San Francisco and Murray State traded baskets to open the game as a dunk from Patrick Tape at the 16:14 mark knotted the score at six all.
Just a few minutes later, the Dons took their first lead of the night on a three-pointer from Zane Meeks, which gave USF a 16-15 advantage with 11:08 remaining in the first half.
The Racers jumped back on top following a triple from Ohio Valley Player of the Year K.J. Williams, but Julian Rishwain answered with a three of his own to put San Francisco back in front 22-21 with 6:58 left.
The two teams continued to trade blows as San Francisco took a 37-36 lead into halftime following a shot by Bouyea as the buzzer sounded for halftime.
In a game that featured 18 total lead changes, much of the same continued to open the second half. Jordan Skipper-Brown missed a three, but got another chance when Williams grabbed the rebound and fed Brown again, who made his first three-pointer of the night to tie the game 48-48.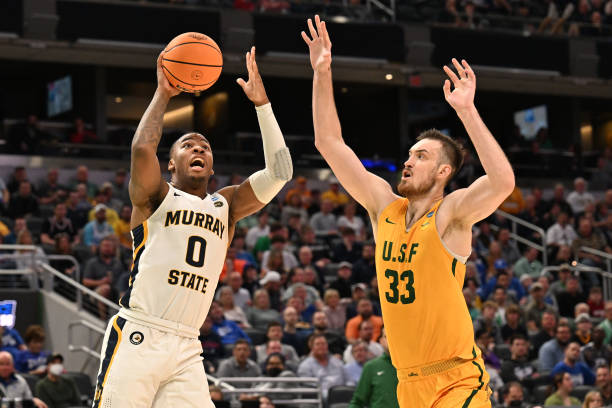 A dunk by Trae Hannibal at the 12:48 mark to put Murray State in front 50-48 and DaQuan Smith and Williams followed with back-to-back threes for an 11-2 run and a 56-50 lead with 11:28 remaining.
Murray State held a nine-point lead, 69-60, with 4:09 remaining in regulation, but the Dons would come back once again.
Following three-pointers from Gabe Stefanini and Khalil Shabazz, Bouyea knocked down a stepback three on the wing with just over 18 seconds left to tie the game at 73 and cap a 13-4 run over the final 4:09.
Bouyea nailed another NBA-range three from the top of the arc with 2:06 left in the extra session to give USF a one-point lead at 84-83. Murray State answered when Williams scored on a drive for an 87-85 lead.
Jordan Skipper-Brown scored with 31 seconds remaining to give the Racers an 89-85 lead. He sealed it with a pair of free throws with 13.7 seconds left.