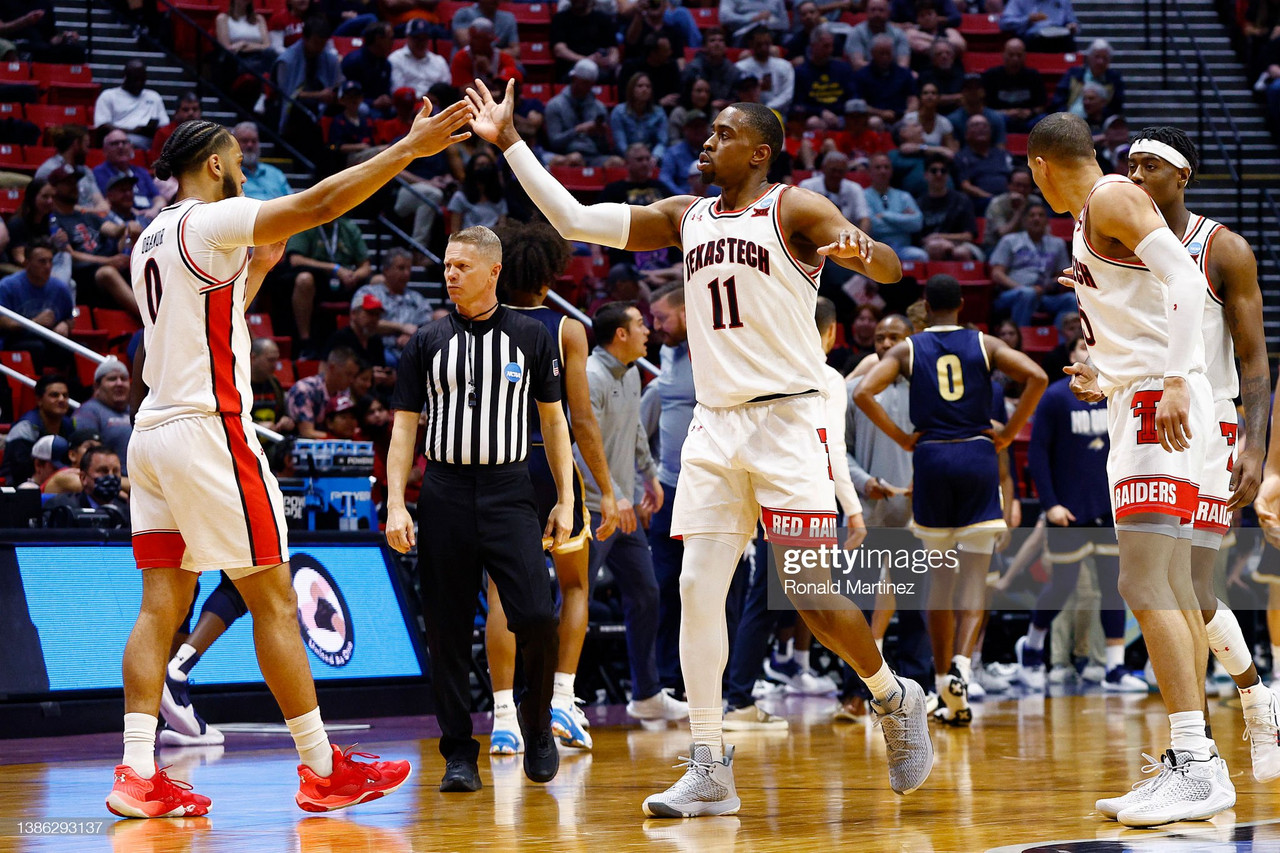 Texas Tech began their NCAA Tournament with a dominant 97-62 victory over Montana State in the first round of the West region in San Diego.
The Red Raiders got 20 points each from Terrence Shannon Jr. and Bryson Williams as they shot 66.7 percent from the floor. They have won for the eighth time in ten NCAA Tournament games dating back to 2018.
Xavier Bishop was the only Montana State player to finish in double figures as he tallied 12 points. The Bobcats, making their first NCAA appearance since 1996, finish the season at 27-8.
Story of the game
Shannon scored Texas Tech's first points of the game with a three-pointer followed by a steal and layup from Kevin McCullar to take a 5-2 lead. Kevin Obanor and Shannon scored to increase the Red Raiders' lead to 10-2.
Bishop stopped a 12-0 Texas Tech run with a pair of free throws to take the score to 12-4 with 16:22 on the clock, but Shannon hit his third triple to push the Red Raiders' lead to 15-4 and give him nine early points.
Adonis Arms hit Texas Tech's fourth three-pointer of the game and his first basket for an 18-4 lead and the advantage was the 30-9 with less than 12 minutes to play in the first half after a pair of free throws by Shannon.
Montana State cut the lead to 33-17 on a three-pointer by Nick Gazelas. Williams answered with a three of his own and a turnaround jumper by McCullar upped the advantage to 43-20.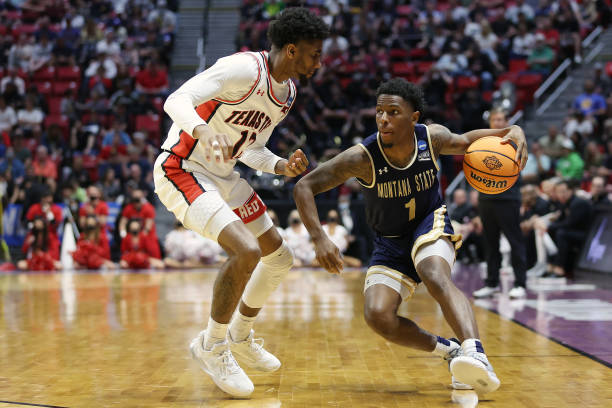 Ahead 52-25 at halftime, Williams scored on the Red Raiders' first possession of the second half with a left-handed hook and then added a three to push the lead to 57-25.
McCullar got to double figures and had Texas Tech leading 59-28 with a layup with 17:37 remaining. He connected on his first five shots from the floor.
Williams had 17 points after back-to-back buckets that gave Tech a 65-30 lead with 15:16 remaining. Obanor got his double-double with a layup that gave him 10 point and 11 rebounds and Tech an 89-56 lead with 4:08 to play.