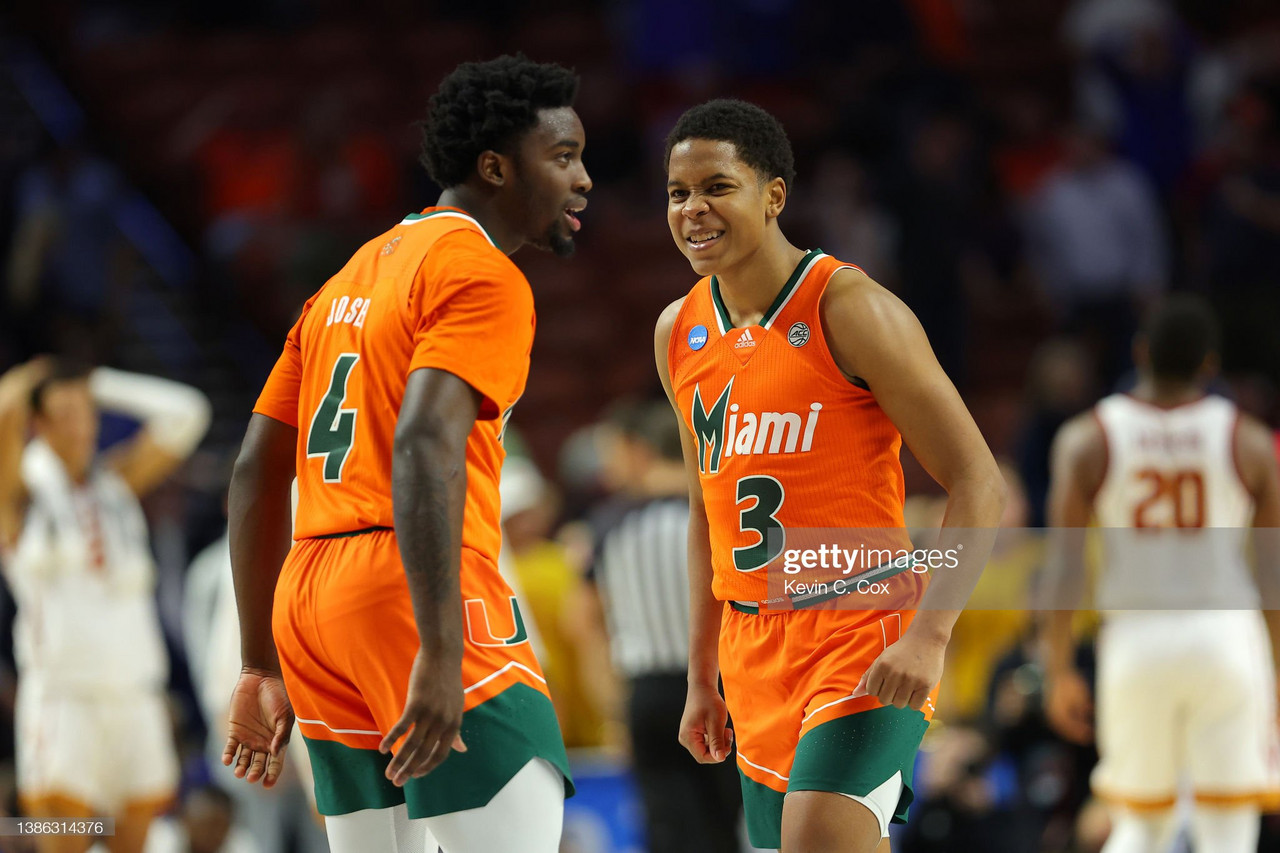 Miami edged USC 68-66 in the first round of the 2022 NCAA Tournament in Midwest regional play in Greenville.
The Hurricanes were led by Isiah Wong, who scored 22. Charlie Moore added 16 and Kameron McGusty had 12 as Miami improved to 24-10.
"We played a great first half, got up by 11 (at the break)", said Miami head coach Jim Larranaga. "And then in the second half, Southern Cal made some adjustments.
"They got off to a great start and ended up taking the lead, but our guys never gave up and they kept plugging away. We had some guys off the bench who gave us quality minutes. We only had three turnovers. That really helps."
Drew Peterson was the high man for USC (26-8) with 17 points. Reese Dixon-Waters added 16 off of the bench and Isaiah Mobley chipped in with 11.
Story of the game
Wong scored all 13 of Miami's points through the first eight-plus minutes, shooting five of eight from the floor and three of four at the free-throw. USC countered with an 8-3 run to take a 14-13 edge, their first lead of the game.
The Hurricanes went on a 16-2 run in 5:42 to turn a one-point deficit into a 29-16 advantage to take control of the game with 3:03 left in the first half.
USC went 7:02 without a field goal until making a jump shot with 1:59 to go in the frame. Miami would take a 31-20 lead into halftime with the Trojans tying the lowest first-half point total by any opponent of the Hurricanes this season.
USC found their offensive groove, scoring 17 points in the first 5:18 of the second half, including a 12-0 run in just 3:16 to take a 37-33 edge with 14:42 remaining.
A personal 5-0 run from Wong then put Miami back in front 38-37 and later on, a 7-0 gave the Hurricanes a 47-42 advantage with 9:05 left. Moore hit Miami's first and only three-pointer with 5:47 left to put them back in front 53-51.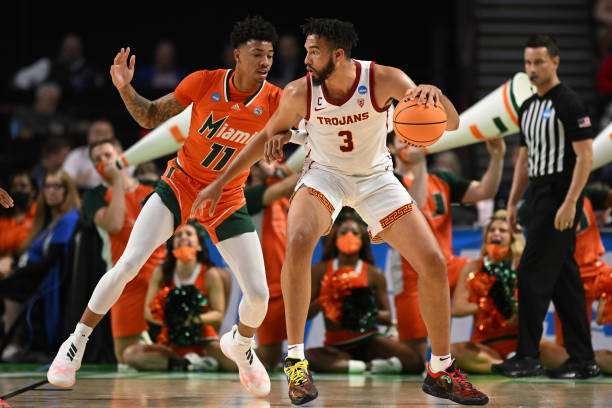 After USC went in front 54-53, with 4:51 remaining, Miami went on a 12-4 to take a 65-58 lead with 44 seconds to play after a pair of free throws by Bensley Joseph.
Drew Peterson hit consecutive threes to trim the deficit to 65-64 with 25.3 seconds left. Following a free throw by Sam Waardenburg to double the lead a second later, Peterson leveled the score at 66 with 14.2 seconds left, capping a personal 8-1 run in just 20 seconds.
At the other end, Moore drove to the rim, got fouled with three seconds to play and hit both his free throws. Peterson's last-second half-court shot missed the mark and Miami moved on.