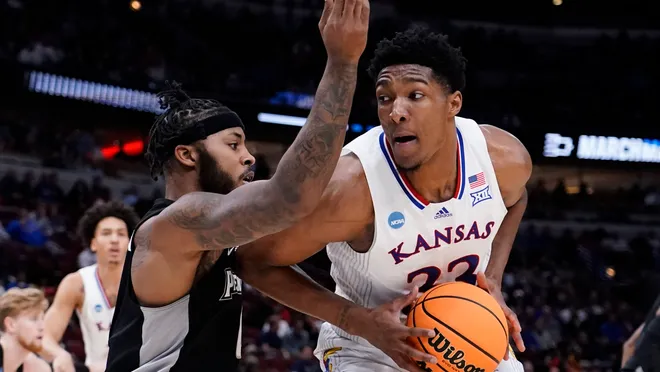 Thank you all.
END OF THE GAME
2st 3:17
2st 4:07
2t 7:34
2st 8:11
2st 8:53
2st 10:14
2st 12:01
2st 14:25
2st 15:28
2st 16:41
2st 17:24
2st 18:24
THE SECOND PART BEGAN
Rest in Chicago
Match data
1st 5:25
1st 6:27
This is the play of Kansas Jayhawks
1st 8:28
1st 9:37
1st 10:46
Time-out on the track
1st 11:53
1st 12: 37
1st 17:14
The match started
This is the quintet of Kansas Jayhawks
This is the quintet of Miami Hurricanes
Play- Off the Miami Hurricanes
Play Off the Kansas Jayhawks
The winner of this duel will face Villanova.
There are already two semifinalists in the NCAAA play-offs
1 hour
How to watch Kansas Jaywhaks vs Miami Hurricanes ?
What time is the Kansas Jaywhaks vs Miami Hurricanes game in the Final ?
This is the celebration of the Miami team after qualifying for the East Region finals
The Kansas kids having a good time before playing the finals.
How does Miami Hurricanes arrive ?
How does Kansas Jaywhaks arrive ?
Background
Venue: The game will be played at the United Center, located in Chicago, which was inaugurated on August 18, 1994 and has a capacity for 23,500 people.
Preview of the match
Welcome to VAVEL.COM's LIVE coverage of the Kansas Jayhawks vs Miami Hurricanes game in the Final