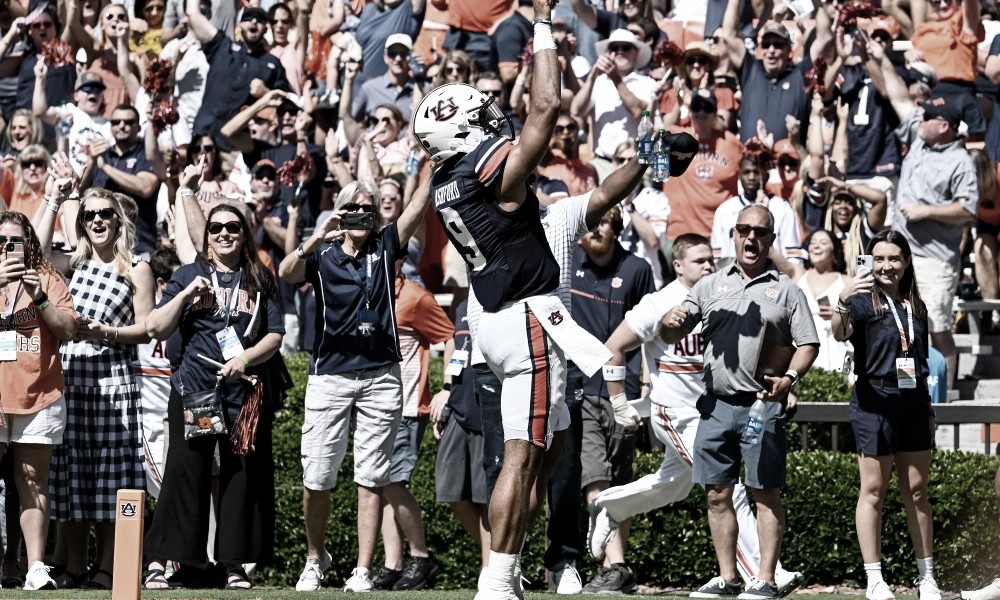 End of match
4Q | 2.18
4Q | 4.56
4Q | 5.31
4Q | 8.11
4Q | 9.50
4Q | 12.03
End of 3rd quarter
3Q | 3.32
3Q | 7.06
3Q | 9.30
3Q | 12.27
3Q | 13.39
Start of 3rd quarter
Half-Time
2Q | 0.15
2Q | 1.56
2Q | 6.33
2Q | 6.45
2Q | 9.38
2Q | 12.10
2Q | 14.04
End of 1st Quarter
1Q | 2.00
1Q | 4.12
1Q | 6.33
1Q |12.57
1Q | 14.53
THE GAME KICKS OFF
Let's go play
Duel of the cats in Alabama
Coverage begins
Stay tuned for the LSU Tigers vs Auburn Tigers live NCAAF 2022 coverage
Where to watch the game?
Where and how to watch LSU Tigers vs Auburn Tigers online and live NCAAF game
Key Player- Auburn Tigers
Key Player- LSU Tigers
How are the Auburn Tigers doing?
How are the LSU Tigers doing?
College Football action continues
The Stadium
Good afternoon VAVEL friends!