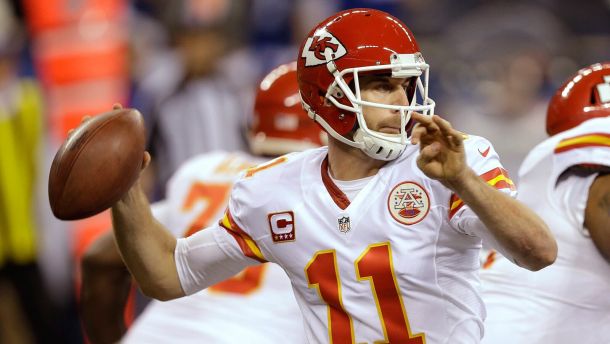 After a successful first season with the team, the Kansas City Chiefs have locked Alex Smith up. On Sunday it was reported that Smith signed a 4-year $68 million extension with the team.
This new deal means Smith will now be making $17 million annually compared to the $7.5 million he was set to make this season, the final year of his contract. This extension will make Smith the ninth highest paid quarterback in the NFL going into the 2014 season. Smith will also received $45 million in guaranteed money which means Kansas City has intentions to start him for the next four years.
The Chiefs gave up two draft picks to acquired Smith in a trade with the San Francisco 49ers last season. In 2013 Smith was Kansas City's starting quarterback in 15 of the 16 games, and led them to a 11-5 record and a playoff appearance. Smith completed 60.6% of his passes, throwing for 3,313 yards and 23 touchdowns, both of which were career highs. Smith was also named to the Pro Bowl for the first time in his career.
This deal was originally reported by Terez A. Paylor of the Kansas City Star.