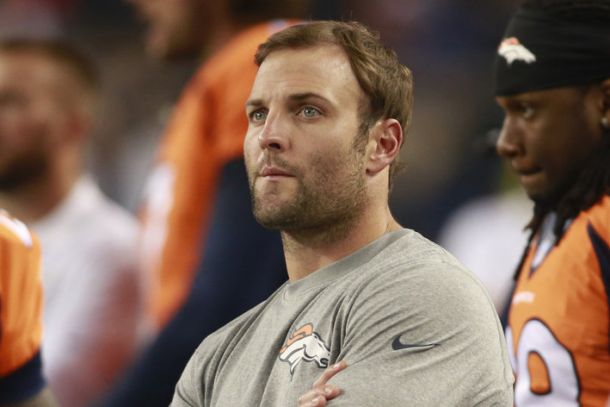 Per Adam Schefter of ESPN, Denver Broncos wide receiver Wes Welker has been suspended 4 games for violating the NFL's policy of performance-enhancing drugs. There has been a lot talk in recently about whether Welker would be healthy enough to play in week one after suffering a preseason concussion, but now that talk is done. Welker will miss four games regardless of whether he is cleared by the league's concussion protocol.
Welker will not be able to practice with the team during his suspension.
"Filed to ESPN: Broncos WR Wes Welker has been suspended four games for use of amphetamines, per sources." — Adam Schefter (@AdamSchefter) September 2, 2014
A positive test for any substance in the NFL's performance enhancing drug program results in an automatic four-game suspension, even for a first-time offense.
This is the second Broncos suspension to be announced in the last week. Matt Prater, the Broncos' record-setting kicker, will miss the first four games of the 2014 season with a suspension for violating the league's substance abuse policy.
Welker suffered his third concussion with the Broncos a week ago against Houston. He was cleared to fly to Dallas and exercise on the field before the Broncos' fourth preseason game and had been cleared to practice this week.
This impact of this suspension is big. Welker was, hopefully, going to provide a consistent go-to role this upcoming season. The main worries were that he would not be cleared to play or another concussion would happen. But, none of that matters for now. Broncos do have wide receiver Cody Lattimore who will presumably fill in his place.