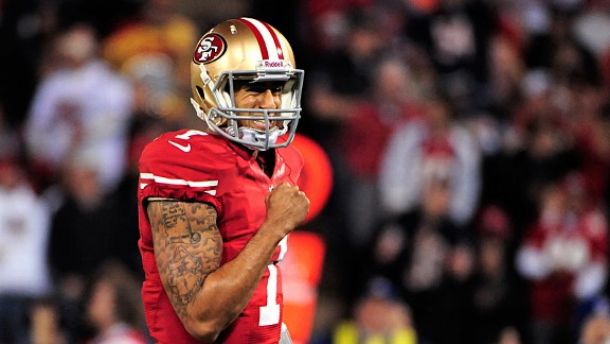 The San Francisco 49ers open up the 2014 NFL season against the Dallas Cowboys. On Wednesday, the 49ers had their first practice in preparation for the Cowboys. The Cowboys and 49ers both released their injury reports.
San Francisco 49ers
Did Not Participate: WR Michael Crabtree (calf), T Anthony Davis (hamstring), C Marcus Martin (knee)
Dallas Cowboys
Did Not Participate: DE Anthony Spencer (knee), T Darrion Weems (shoulder)
Limited Participation: DT Terrell McClain (ankle), DE George Selvie (shoulder)
Full Participant: QB Tony Romo (back)
San Francisco 49ers Injuries
It was reported that wide receiver Michael Crabtree was dealing with a hamstring injury during training camp, so holding out of practice was likely due to that. Anthony Davis missed all of the offseason workout program, training camp, and the preseason while dealing recovering from shoulder surgery. He suffered the injury early in the 2013 season and played through it before having surgery earlier this offseason. Martin was out with a dislocated knee cap.
Week 1
Colin Kaepernick looks primed to be successful this week against the Cowboys. The Cowboys defense last year was very bad, ranking last in total yards given up per game with 415. Kaepernick should have a day like he did in 2013 in week 1 versus the Packers. He may not throw for 400 yards, but a respectable 300 looks possible. Frank Gore and Carlos Hyde should get some nice action, as the Cowboys defense did not improve dramatically in this offseason. Expect this game should be a shootout.
We are not sure what to expect from the 49ers defense. With NaVarro Bowman, Ray McDonald, and Aldon Smith out, it is a very uneasy to expect much at least for the first half of the season. This Cowboys offense is very good and this game could very easily turn into a shootout with a good quarterback leading the Cowboys in Tony Romo.
Starting off the year on the road could be very beneficial for San Francisco. If they are able to come out of Dallas with a win, the momentum will be much greater than that of a home win to start the year. Things to look for is how the defense reacts to the passing game of Dallas. Without two very good rushers for the 49ers, it should be a worry about getting to the quarterback. Look to see how long Romo has to throw the ball. On offense, look for Kaepernick's reads. In the coming weeks, Kaepernick needs to carry most of the load and hopefully through the offseason he has learned to make multiple reads for the offense.