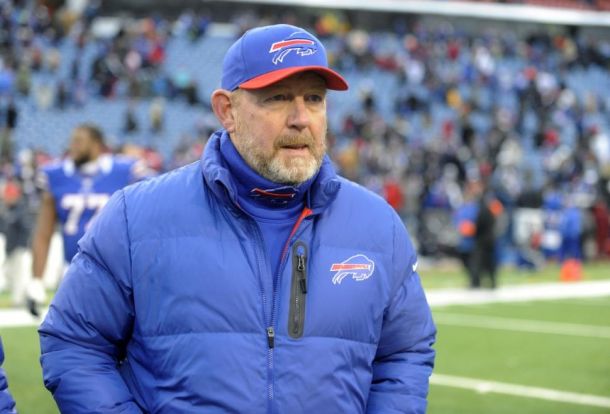 The New York Jets have announced that they have hired long-time NFL coach Chan Gailey as their offensive coordinator. The Jets posted the announcement early Tuesday evening on their team Website. Gailey joins the Jets' revamped coaching staff under new head coach Todd Bowles. Bowles and general manager Mike Maccagnan were hired last week, and they will have their introductory press conference Wednesday at 11:00 a.m. EST.
Gailey provides 37 years of college and professional coaching experience, most recently as head coach of the Buffalo Bills (2010-2012). The veteran coach has also spent time as a head coach for the Dallas Cowboys (1998-1999). As a head coach in the NFL, he has a career record of 34-46 (.425). He was 16-32 with the Bills and 18-14 with the Cowboys. He led the Cowboys into the playoffs each year as their head coach, winning the NFC East in 1998, but he failed to win a postseason game. He had a much tougher time in Buffalo, winning only 4, 6, and 6 games, respectively, in each year there.
Gailey has also served as an offensive coordinator for four other NFL teams: the Denver Broncos (1989-1990), the Pittsburgh Steelers (1997), the Miami Dolphins (2000-2001) and the Kansas City Chiefs (2008).