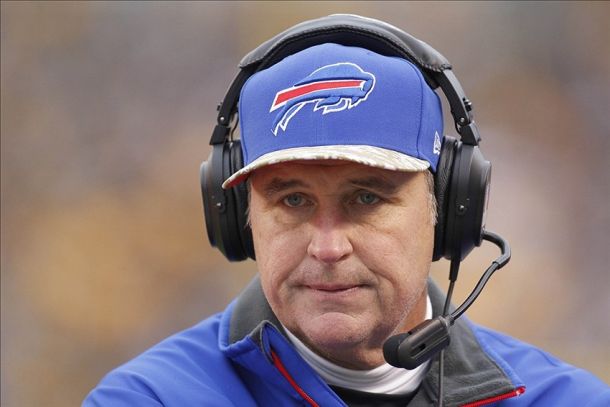 Former Bills coach Doug Marrone has agreed to a deal to become the Jacksonville Jaguars Assistant Head Coach, as well as the Offensive Line coach. Doug Marrone elected to opt out of his deal with the Buffalo Bills while still under contract, and he ended up getting what appears to be a demotion- going to a worse team at a lesser position. The bonus for Marrone is that he will be getting the money he is owed from Buffalo because he opted to leave. Doug Marrone will be assisting Gus Bradley, who still holds the position. Marrone's focus is as of now going to be working with young OT Luke Joeckel. He will have his work cut out for him, however in a tough division and very little talent to work with prior to the Draft and Free Agency.
Doug Marrone was previously employed as the Buffalo Bills Head Coach where he went 15-17 in 2 years as coach, including a 2nd place finish in the AFC East at 9-7.
Another minor note on the Jaguars is that they are still looking for an OC, and are reportedly looking very strongly at hiring Adam Gase according to NFL.com (who also mentions the Ravens). He is currently employed as the Denver Broncos OC.