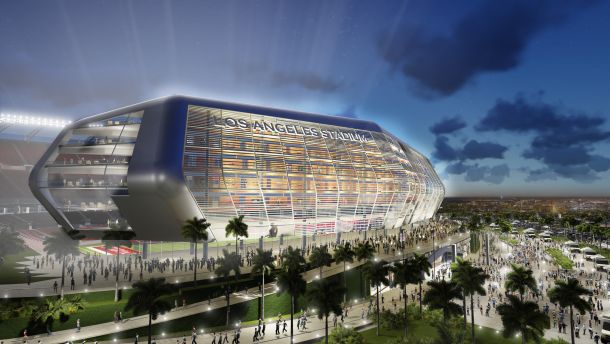 The Carson City Council in Los Angeles County, California has approved a 1.7 billion dollar deal to build a stadium where the San Diego Chargers and the Oakland Raiders would reside if both teams decide to relocate according to the Los Angeles Times.
Also, according to Fox 5 San Diego, members of the Carson2together group were able to meet the amount of signatures required to get a proposal with over 15,000 signatures when they only needed 8,059 signatures to get a proposal down for the city of Carson. The Chargers and Raiders can relocate after the 2015 season ends. If all goes through, the Raiders and Chargers would become the second pair of current NFL teams to share a stadium as the New York Giants and the New York Jets share a stadium in East Rutherford, New Jersey.
If the Chargers and Raiders do decide to relocate to Los Angeles, what does that mean for the NFL and the west coast in general? It means that most likely the Chargers and Raiders will be split apart from the AFC West as division rivals.
One team between the Chargers and Raiders will go to the NFC West while the other team stays in the AFC West. Such a divide will end a rivalry between the Chargers and Raiders that has lasted 55 years dating all the way back to 1960.
In result of that, what will most likely happen in such a scenario is that the team replacing either the Raiders or Chargers in the AFC West will be the St. Louis Rams, Arizona Cardinals or the Seattle Seahawks.
With the rivalry between the Raiders and Chargers in danger, could the NFL arrange a deal where both teams play annually? Possibly, but the NFL has shown no signs of changing the schedule in general to feature more regional rivalries playing each other from the AFC and NFC annually.
As the Raiders and Chargers being in different divisions is a downside, the other downside is the fans of the Raiders and Chargers in Oakland and San Diego respectively living with the real possibility of both teams leaving. Even though both teams under the Carson City Council proposal would obviously stay in the state of California, the relationship those fans in Oakland and San Diego have with their teams will be changed forever. Some of those fans may even decide not to root for those teams anymore.
While nothing is final, the city of Oakland and San Diego respectively are on the clock. They have to get a deal done soon or lose their teams possibly for good.