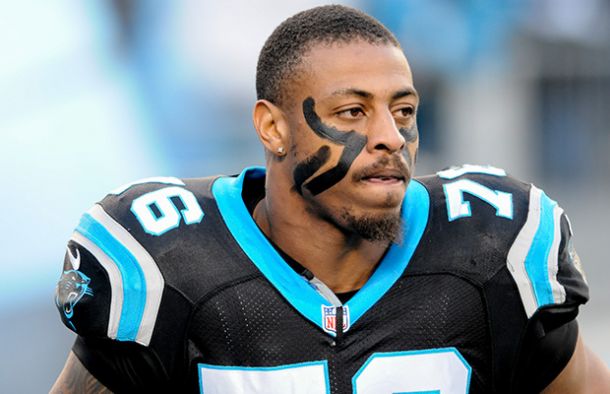 The NFL has concluded their investigation into the Greg Hardy case and has suspended Hardy without pay for the first 10 games of the 2015 regular season.
It has been ruled that new Dallas Cowboys defensive end Greg Hardy violated the personal conduct policy by using physical force - Nicole Holder in at least 4 instances. Hardy missed the vast majority of the 2014 season due to his trial pending and spent it on the NFL exemption list after game 1 of the season.
After the league made the decision on re-instating Minnesota Vikings running back Adrian Peterson, it was a matter of time before they made a call on Greg Hardy's situation.
Hardy recently signed a 1-year deal with the Dallas Cowboys that was incentive based with a maximum pay of $13.3 million. The Cowboys signed Hardy with the hope that he could bolster a weak defensive line that was near the bottom of the league in sacks and putting pressure on the quarterback.
With the Cowboys now aware of the worst case scenario for a Hardy suspension-wise, it may force them even more now to draft a defensive lineman in the first round of the NFL draft.
Greg Hardy will be given the chance to appeal the suspension and may be granted a 4 to 6 games instead of the current 10 games. The Dallas Cowboys sure hope so, as Greg Hardy is a big part of what they want to do defensively this year and be a more balanced team on both sides of the ball.
It's no surprise that the NFL has come down with such a strong penalty on Hardy with all the negative publicity they've received in the past year and they were under enormous pressure to come out and make a statement.
The Cowboys have received a lot of backlash from both local and national media for the signing of Greg Hardy but their need for d-line help is so high the Cowboys were willing to roll the dice.