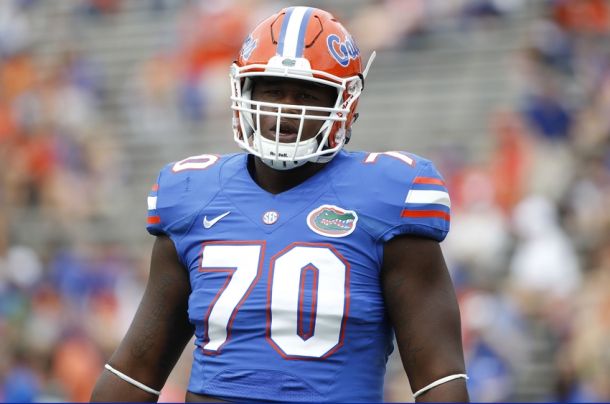 D.J. Humphries is no longer on the big board. The Arizona Cardinals have selected him with the 24th overall pick in the 2015 NFL Draft.
Humphries is a 6'5", 307 lb specimen who plays with a certain grit and grind factor to him. The offensive tackle from 'The U' (Miami) is considered a lineman with a nasty demeanor and relentless persistence, as he often plays past the whistle and gets in his opponents' faces. He is great at walling rushers off and has mastered the kick-slide tactic of pass blocking.
However, an issue here is the balance of Humphries. He often loses control of his body and falls over or is easily passed. He leans and lunges for those he is marking, and doesn't always complete fundamentals as easily and as well as he could; Humphries tries to use his hands too often.
Still, this Miami graduate is worthy of a first round selection. GM Steve Keim has done a great job for Arizona in rebuilding the O-line. Now the Cards can start Humphries at right tackle on the same line as Jared Veldheer and Mike Iupati, who was signed this offseason by Kein.
The Cardinals will select their next prospect at the 55th slot, the 23rd pick in the second round.