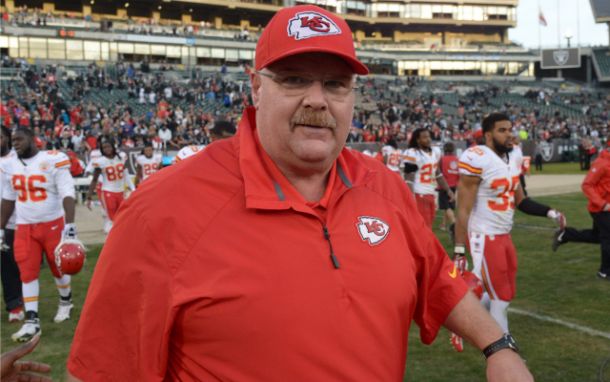 The big talk of the off-season was about the Philadelphia Eagles potentially trading up to acquire Marcus Mariota. That didn't happen as many expected, however, the reason why is very surprising. The reason came down to the Eagle's former head coach Andy Reid.
According to Peter King of Sports Illustrated, former Philadelphia Eagles' head coach Andy Reid had a conversation with Tennessee Titans' head coach Ken Whisenhut about their second overall pick. Below is a summary of the effects of that conversation on the Titans' decision regarding the second overall pick.
"I was talking to Andy today,'' Whisenhunt told King. "He told me the story about Ditka offering a whole draft for his pick. I understood what Andy was saying. It certainly helped solidify what I was thinking—that's for sure."
To expand on "Ditka offering a whole draft pick for his pick," Andy Reid was talking about the 1999 NFL Draft. The Philadelphia Eagles were offered the New Orleans Saints' entire draft by Mike Ditka, all for the second pick in the draft for the Saints to take running back Ricky Williams.
Andy Reid and the Philadelphia Eagles declined that trade offer. With their pick, they selected quarterback Donovan McNabb out of the Syracuse University. It is safe to say that it worked out for the Eagles, with McNabb they accomplished: four consecutive NFC East division championships (2001-2004), five NFC Championship Game appearances (2001-2004 and 2008), and one Super Bowl appearance (Super Bowl XXXIX).
With this pick, the Tennessee Titans are getting a good quarterback prospect that they can build their team around for a long time. The Philadelphia Eagles' play style really relied on acquiring Marcus Mariota, instead, they will have to rely on Sam Bradford's health to run their offense. Marcus Mariota would've been a picture perfect fit for Chip Kelly's offense, in fact, they were together at the University of Oregon not too long ago.