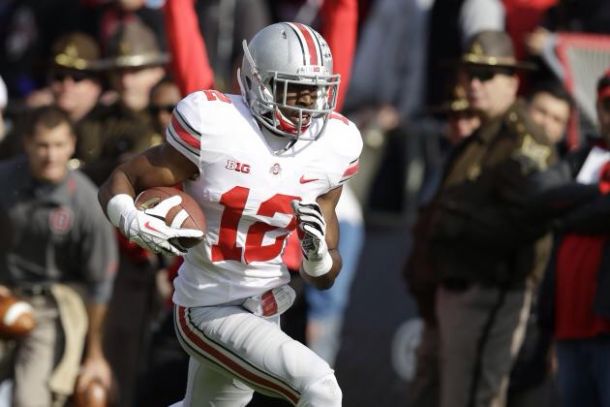 Going into the 2015 offseason, cornerback was arguably the Steelers biggest need. This was evident after the 30-17 embarrassing Wild Card loss to the Baltimore Ravens in the playoffs at home. The Steelers did nothing in free agency to address this and lost Brice McCain to the Miami Dolphins.
Going into the 2015 NFL draft the only Steelers CBs on the roster included: Cortez Allen, William Gay, Antwon Blake, B.W. Webb, and Kevin Fogg. After a promising 2013 season and new contract, Allen came crashing down to Earth in 2014 after horrendous play and eventually losing his starting job to Brice McCain. The Steelers are hoping he can bounce back but they can't take a chance.
Gay was the Steelers' best CB in 2014. He was 3rd in the team in tackles and was tied with Brice McCain for the most interceptions on the team with 3. Gay returned all 3 INTs for touchdowns. Blake played well in the time he played but he is not the answer at the position. Webb is uncertain as he did not play more than 10 snaps during the season. Fogg was sighed in early December of 2014 and did not contribute.
The Steelers drafted ball hawking CB Senquez Golson in 2nd round in Friday night. On Saturday they double dipped at CB by drafting Ohio State Buckeye CB Doran Grant in the 4th round.
Doran Grant: The tale of the tape,
5'10"
200lbs
30 1/4" arm
9 3/8" hands
4.44 40 hard dash
33" vertical
21 reps on bench press
Doran Grant is a very interesting player. Grant does not possess great athleticism, but makes up for it with excellent football IQ. He rarely gets fooled by route concepts and keeps zone awareness and leverage. He senses screens and rushes in to make the tackle. He is very active in run support and hardly misses tackles. He will chop down running backs. Grants' lack of size and athleticism shows up on tape. Bigger receivers usually overpower him. His hips are not fluid when opening up to run. Grant lacks speed to stick with vertical threats. He is best suited to play in the slot.
Doran Grant is solid pickup by the Steelers in the 4th that can come in and compete with other corners and push for a starting job.