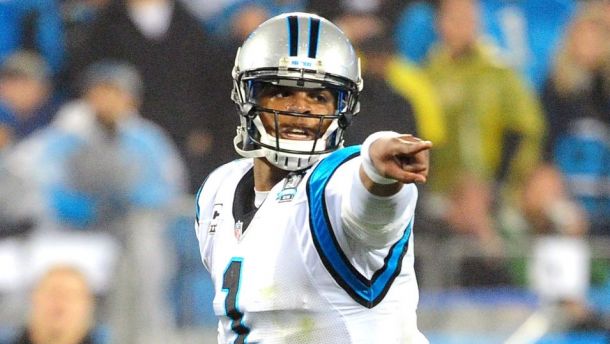 The Carolina Panthers have signed Cam Newton to a contract extension, a five-year deal worth 103.8 million dollars with 60 million in guaranteed money. He is now under contract with the team until the 2020 season. The Panthers snuck into the playoffs by defeating their division rivals, the Atlanta Falcons, on the final day of the regular season. In the wild-card round, the Panthers knocked off the Arizona Cardinals before losing to the NFC Champion Seattle Seahawks in the divisional round. One the biggest reasons why Carolina made it to the playoffs was because of quarterback Cam Newton. The team rewarded him for his play since coming to the league with a new contract.
Last season, Newton threw for 3,127 yards, 18 touchdowns, and 12 interceptions. He also rushed for 539 yards with five rushing touchdowns. Newton proved last season that he deserved to be paid like a franchise quarterback. Even though he did not have elite stats, he still showed that he was an integral part of the team.
Despite not putting up franchise player numbers last season, there is still an upside to Newton. He has great arm strength, accuracy and has speed and strength to avoid a sack and extend the play. He's also great outside the pocket with his ability to gain a few yards or hit the hole and breakaway from the defense.
There are people that are saying Newton is not worth the money, but he is worth the money. Carolina is locking up the face of the franchise for the next five seasons. On the Newton side of things, now that he is getting paid the big dollars, he will have to go out there and perform at the elite level that Carolina expects him to be. If he can still grow and improve his game, he will be most likely be worth the money so this is a good deal for both sides.
This upcoming season is going to be a big one for Newton with the expectations placed on his shoulders with the goals being to have a phenomenal season stat wise and to bring Carolina back to the playoffs once again. Colin Kaepernick and Ben Roethlisberger are the other two quarterbacks who have contracts with 60 million dollars guaranteed, and both men have Super Bowl experience or Super Bowl titles. So do the Panthers expect Cam to lead them to a Super Bowl? This team could be poised for a Super Bowl run with their great defense and if the offense, other than Newton, steps up. With all eyes on him, will he lead the Panthers to glory or crumble under the pressure?