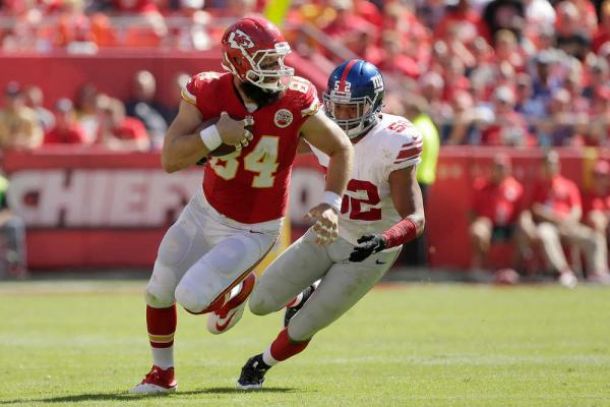 INDIANAPOLIS – On Tuesday afternoon, the Indianapolis Colts announced that they have signed tight end Sean McGrath. He spent a whole year out of the NFL, but he's back in the league once again. McGrath spent a year on the Kansas City Chiefs' 'reserve/did not report list' due to a personal matter. He was released by the team this past April.
McGrath decided that he, in fact, didn't want to fully retire from his professional football career. The Indianapolis Colts decided to give him a chance to make the team's final roster. In order to make room for the signing of McGrath, the Colts released tight end Jean Sifrin.
McGrath started his career with the Seattle Seahawks as an undrafted free agent, appearing in just two games. His tenure with Seattle didn't last long, as he was one of the final roster cuts before the beginning of the 2013 season. The Kansas City Chiefs quickly claimed him off of waivers. McGrath played in all of the Chiefs' 16 games during the 2013 season, catching 26 passes for 302 yards and two touchdowns.