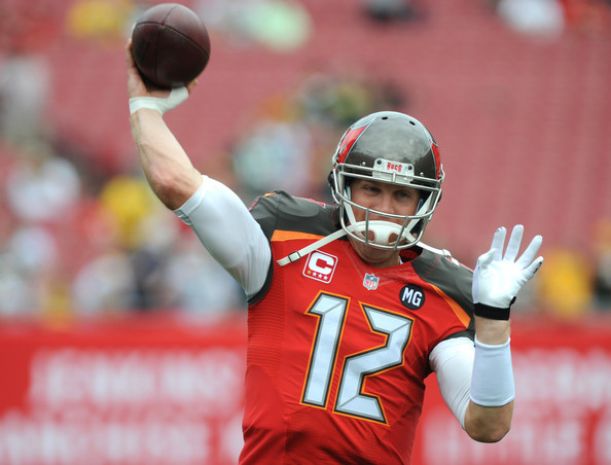 The Cleveland Browns are in need of experience at the quarterback position. After Brian Hoyer left for the Texans, there is no way that their coaching staff would let Johnny Manziel be the starter for Week 1 - especially considering that he just came out of rehab.
So, they went out and gotten a veteran in Josh McCown.
After a rough year with Tampa Bay, McCown is now with another team and will likely play the role he did while he was with the Bears two years ago: play and wait until the starter is ready to go.
Now in Chicago, McCown thrived and showed that he can play at a high level in the NFL. In his eight games with the Bears, McCown threw for 1,829 yards and 13 touchdowns. What was even more impressive was his decision making. In those eight games, McCown only had three turnovers and completed 66.5% of his passes. He has shown that he can work in any offense and not try to force things when they aren't there, but the problem with McCown is that he won't be the long term answer for the Browns.
You have to consider his age (35) and the fact that he has played well only in spurts. He is good when defenses aren't ready for him.
The Browns will have to bring in Johnny Manziel at some point or another but they have a good option in McCown while he takes time to learn the offense. It also helps that McCown is one of the best guys to have in the locker room; he will be a good influence on Manziel, a player that could use good veteran guidance.
While the Browns still haven't solved their quarterback dilemma and it won't be solved for a while, it should be good knowing that they have a good veteran in place till they feel Johnny Manziel is ready.