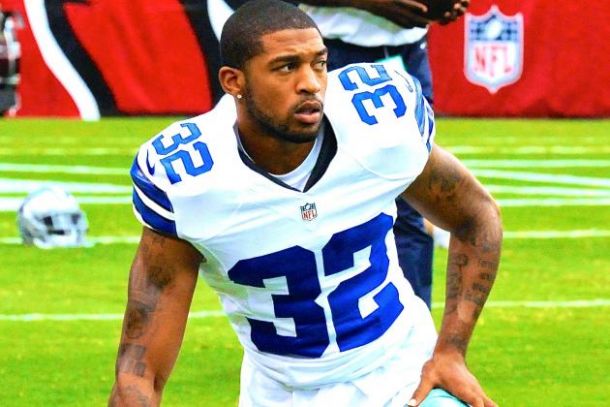 Dallas Cowboys cornerback Orlando Scandrick was carted off the practice field on Tuesday, and MRI results have revealed that he has indeed suffered a torn ACL & MCL in his right knee. The altercation occured in a collision with wide receiver Lucky Whitehead.
The Cowboys have been very conservative in their preseason approach to limit and protect their best players from any 'minor' injuries or soreness that have popped up during training camp. Scandrick had been experiencing knee soreness earlier in camp but returned to practice Tuesday and was looking sharp before he went down.
Scandrick's injury is another reminder of how brutal the preseason can be as key players can be lost at a moment's notice in a 'meaningless' preseason game or practice session. Key players such as Jordy Nelson and Kelvin Benjamin along with Orlando's Scandrick are significant losses for their respective teams.
In the meantime Dallas will now look towards Morris Caliborne, Byron Jones, Corey White and Tyler Patmon to fill Scandrick's starting corner spot position. All four players have had impressive camps and the coaching staff were encouraged with the potential depth they had in the secondary. Starting corner Brandon Carr will also be asked to step up; although he is penciled in as a starter, the Cowboys need him to play at a Pro Bowl level, much like Scandrick did last season.
Claiborne has had to rehab from a torn ACL himself in the past and understands the mental and physical hurdle Orlando must go through as a result of the injury. Dallas hopes that Claiborne can reclaim the talent-making ability he was rated to have when they selected him in the first round of the NFL draft in 2011.
The loss of Scandrick is huge; now it's up to defensive coordinator Rod Marinelli to figure out how to minimize the blow. He has the depth at his disposal but no one individual player can replace the production Orlando Scandrick gave to the Cowboys last season.