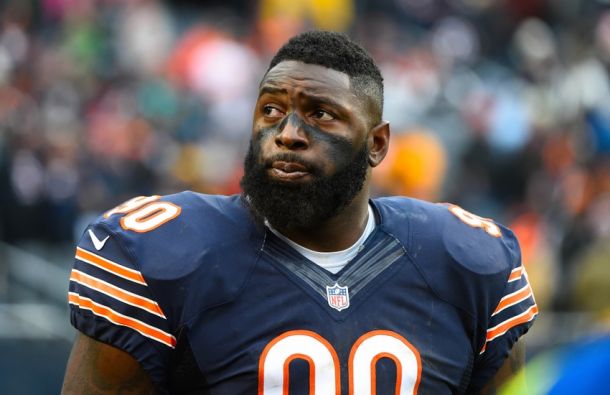 It was a weird day at Halas Hall as the Chicago Bears announced they had cut veteran defensive lineman Jeremiah Ratliff.
The former Dallas Cowboys lineman apparently had a heated argument with General Manager Ryan Pace and Ratliff was asked to leave Halas Hall and go home.
That incident occurred yesterday and Ratliff has been released today by Chicago.
It has been a tough year for Ratliff as he was coming back from a three game suspension at the beginning of the season for violating the leagues substance abuse policy.
He was just starting to get back into the swing of things with Chicago but then the incident with Pace occurred and he is now a free agent.
Ratliff was the emotional leader for Chicago and an anchor on the defensive line. On a team that struggled as much as Chicago did, Ratliff was one of the lone bright spots for the Bears.
But his temper, which is well known stemming back to his days with Dallas, cost him another spot on an NFL roster.
This is another roster move by the Bears that speaks volumes to how Ryan Pace and John Fox want to run this franchise. They are trying to change the culture of the locker room and the franchise.
The lack of team chemistry was a major talking point for Fox and Pace when they both got to Chicago and they are staying true to that. Ratliff's incident on Wednesday was not a good thing for the Bears to have in their locker room and they let him go because of this.
The Bears signed former Pittsburgh Steelers defensive tackle Ziggy Hood to replace Ratliff. Hood has experience playing in the 3-4 and could see some playing time for Chicago as they have a bye week to get him all prepped with the playbook. This also means more playing time for Will Sutton as he was Ratliff's main backup during the regular season.