 The unbeaten Carolina Panthers have plenty to be thankful for this season, bettering their previous best start of 5-0, as they go up against the Dallas Cowboys on Thanksgiving Day in Arlington.
For the first time in franchise history, the Panthers get to play on Thanksgiving, but the return of Tony Romo appears to have injected a new lease on life into the 3-7 Cowboys.
Whether the hosts are good enough to handle Cam Newton and a daunting Carolina defense remains to be seen as they look to build on their first win in two months.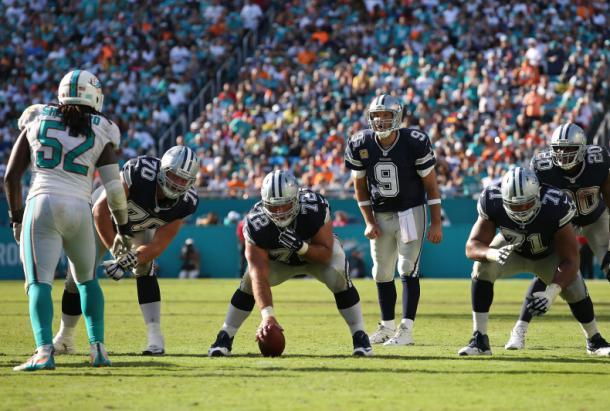 Big impact made by Romo on return
After missing seven games with a broken collarbone, Romo went 18 of 28 for 227 yards with two touchdowns and two interceptions in last Sunday's 24-14 win over the Miami Dolphins.
Although he wasn't as spectacular as normal, he got the job done and the Cowboys remain undefeated this season with the 35-year-old at the helm.
Brandon Weeden and Matt Cassel failed to show something that Romo showed straight away on his return, poise and confidence.
Can Carolina remain unbeaten after Thanksgiving?
The challenge of remaining unbeaten gets significantly tougher for the Panthers, sitting at 10-0 for the season, they haven't met the Cowboys since 2012, but they have dropped their last nine regular-season meetings with them.
Newton has progressed this season, and he is a real MVP contender, and the 10-0 record doesn't lie, but the fact of the matter is, people are writing off the quarterback's Super Bowl chances already.
In Newton's only game against Dallas, he went 21 of 37 for 233 yards with an interception and ran for 64 in the 19-14 loss, and he is also completing a career-low 56.9 per cent of his passes this season.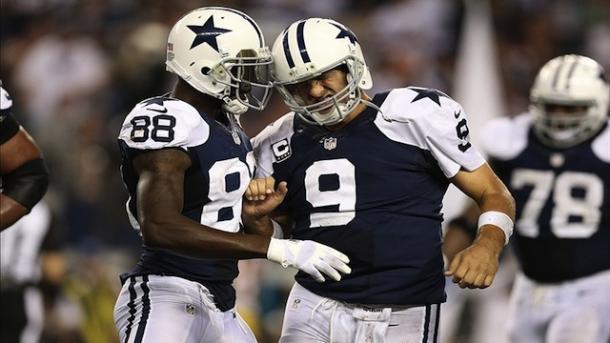 Is a loss really the end of the world for Dallas?
For the Cowboys, Jason Garrett's team can afford to lose another game this season even if they are aiming for a playoff run, with the NFC East being arguably the least competitive division this season.
The best record that they can get with another loss is 8-8 and before Romo made his return, they had a seven-game losing streak.
The Philadelphia Eagles, New York Giants and the Washington Redskins have all had their moments this season, but all have failed to keep consistency on their side.
Injury Report
J.J. Jansen (Head) was a surprise addition to the injury list with possible concussion, while wide-receiver Corey Brown (shoulder), who was inactive last week, remained limited in practice.
Ron Rivera is not expecting Charles Tillman (knee) to play on Thanksgiving and Philly Brown is also questionable for the clash in Arlington.
As for the Cowboys, quarterback Romo was still limited in practice as the Cowboys are taking it easy with his recovery from injury.
Dez Bryant (foot/knee) is listed as limited, but has featured for the last few weeks, while Morris Claiborne (hamstring/ankle) and Ryan Russell (abdomen) remain out.
Brandon Carr (shoulder) is probable just like DeMarcus Lawrence (back), but running-back Darren McFadden (groin) has been nursing a groin strain for a few weeks, but is likely to feature.
Prediction: Carolina Panthers 34 Dallas Cowboys 27