The Baltimore Ravens picked up Kaelin Clay two weeks ago and John Harbaugh didn't quite know what to expect, but now the wide-receiver/returner has made quite a name for himself.
Clay scored an 82-yard touchdown on a punt return on Monday Night Football against divisional rivals the Cleveland Browns, which set in motion the Ravens' scoring, getting them out to an early lead, and they won 33-27 in the end.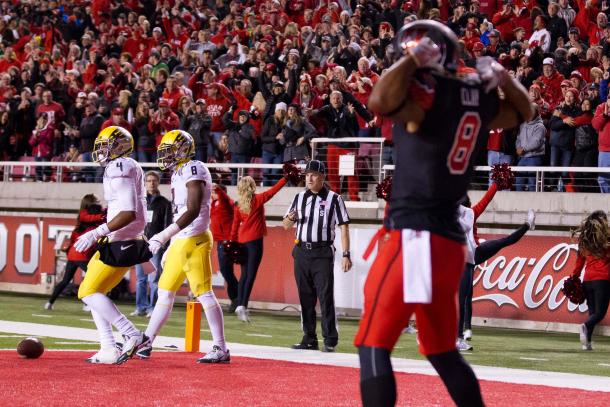 Huge college football blunder for Utah
The former Utah wide-receiver had beaten everybody on the Oregon defence and sprinted to the end-zone for a 78-yard touchdown, but the refs didn't signal and Oregon took the ball 100-yards for a touchdown, so what happened?
Clay pretty clearly dropped the ball right before he went into the end zone before anyone realized it hadn't been a touchdown, and the ball had sat there for a few seconds before Oregon's Joe Walker ran the ball back the other way.
Clay, who spoke to Ravens.com, said: "I don't think people will ever stop talking about that [college mistake]. It is what it is. I don't really care about it anymore. It's in the past. I'm just extremely happy we got this win today.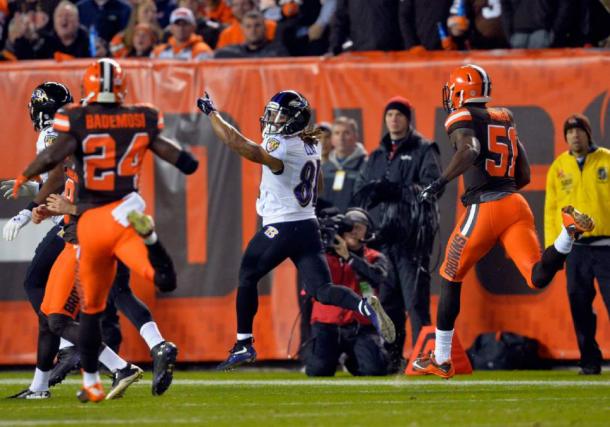 Background knowledge on the Ravens' new wide-receiver
Clay was an All-American college returner. The Utah product led the Pac-12 and finished fourth in the country with an average of 15 yards per punt, including three punt returns for touchdowns.
The wide-receiver was a sixth-round pick who didn't actually make it into the Tampa Bay Buccaneers' 53-man roster. This is when he found himself on the Detroit Lions' practice squad, where the Ravens picked him up from.
And on his fourth return as a Baltimore Raven, Clay's acceleration and elusiveness were on full display, after side-stepping the first player he came to, he was too fast for anyone to catch and sailed into the end zone.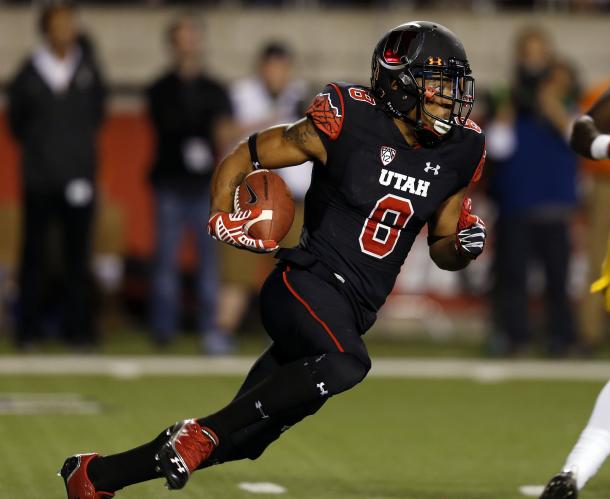 Clay gives insight on TD run and college drop
Clay also told Ravens.com: "I knew I was going to have room to catch the ball. I've been studying this punter for a while. You've just got to get it and go. It's basically off instincts. I had great blocks, set my blockers up, and the rest is history."
The 82-yard run was the Ravens' first punt return for a touchdown since 2013, it is tied for the fifth longest in the team's history.
When Clay had arrived in Baltimore, he had made a promise to hold onto the ball all the way into the end zone, but the college blunder was on his mind as he entered the end zone.
"The main thing I wanted to do was cross that goal line with the football. I did that and we had six points on the board," he said.