The Baltimore Ravens haven't had much luck this season, key veterans departed during the offseason and players have had to step up to the plate time and time again.
Some Ravens have had to step into larger roles and here are five of those players that have been able to answer the call in recent games, including the 33-27 win over the Cleveland Browns on Monday night.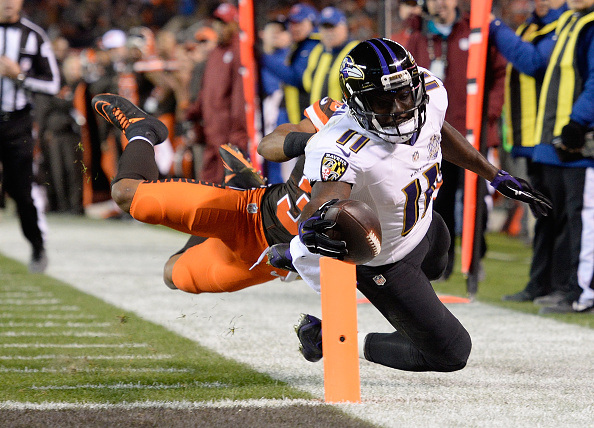 Getty Images
WR Kamar Aiken
Since Steve Smith Sr. went down with a season-ending Achilles tear, Kamar Aiken has been the Ravens' top target. He has averaged six catches and 68-yards per game, with two touchdowns in the last three games.
That isn't including a six-catch, 62-yard performance against the San Diego Chargers when he helped carry the offense to the win after Smith went down with his injury.
Aiken's coming off six catches for 80-yards against the Browns, it has been said that he has a lot of doubters in the game, but he has consistently produced when he has been needed the most.
DT Timmy Jernigan
While Brandon Williams has been dominant against the opposition running game, Timmy Jernigan has helped offset some of the pass rush lost from the departed Haloti Ngata.
Jernigan's hits have knocked out quarterbacks in back-to-back weeks with the Rams' Case Keenum being ruled out of the rest of the game with a concussion and Josh McCown exiting the game with a collarbone injury.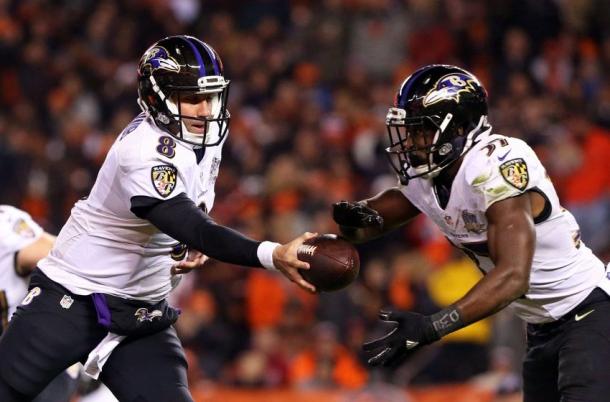 Getty Images
RB Javorius Allen
Justin Forsett went down with a broken arm against the St. Louis Rams, but even before he was ruled out for the year, Javorius Allen had to take on a much bigger role than what he had expected. This is because running-back Lorenzo Taliaferro suffered a season-ending foot injury.
In his first game as a Baltimore starter, Allen had 55-yards on 12 carrieds, averaging 4.6-yards per rush with four catches for 29-yards and a touchdown. He put up over 100-yards the week before against the Rams after Forsett went down.
CB Shareece Wright
Shareece Wright had a start to forget with the Ravens, giving up four catches for 132-yards and a touchdown against his previous team, the San Francisco 49ers in week 6.
On Monday night, Wright was the Ravens' highest-rated defender, making five tackles, breaking up two passes and allowed just three completions for 20-yards while being targeted 12 times in the game.
The cornerback has been praised by defensive coordinator Dean Pees, Wright has allowed just eight catches over the past five games and has helped the Ravens find a trustworthy cover in that position.
C John Urschel
Since John Urschel had trouble with his shotgun snaps in the week 8 win over San Diego, there hasn't been much talk about him and that, more than likely, is a good thing. He has stepped in for the injured Jeremy Zuttah, who is on the injured reserve list,
Urschel held his own against the Browns' first-round rookie nose tackle Danny Shelton on Monday, that's all while playing out of his natural guard position. The Ravens have only given up one sack over the past two games.