 After starting off the season with one win in five, the Houston Texans are now back in the thick of the AFC playoff race as they travel to face the Buffalo Bills in week 13.
The Bills are coming into the game off a loss to the Kansas City Chiefs on the road, while the Texans defeated the New Orleans Saints at home, moving to 6-5 for the season.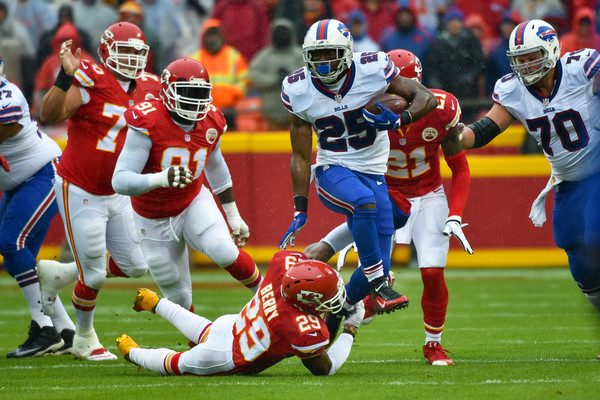 Texans' passing game v Bills' running game
Houston will be looking to exploit Buffalo's 23-ranked pass defense with DeAndre Hopkins, who has 1,081 receiving yards and nine touchdowns through 13 weeks.
In order for the Texans to succeed in this one, their running game must be more consistent, Alfred Blue has only 430-yards rushing in 11 games, which is ranked among the worst for a starter in the league.
On the other side of the football, Buffalo will be looking to take advantage of the Texans' 16th-ranked run defense, with LeSean McCoy taking most of the workload in that area.
While McCoy has 680 rushing yards and three touchdowns this season, rookie Karlos Williams has seven touchdowns this season and is a threat as both a runner and as a receiver.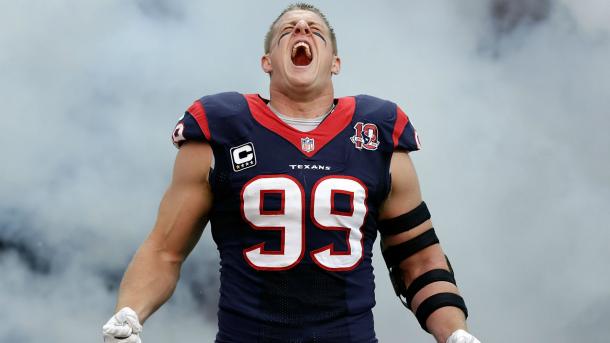 Both sides still gunning for the play-offs
The Texans have control of their own destiny at this point in the season, which is remarkable considering the embarrassing loss to the Miami Dolphins.
However, there really is no time to celebrate, because a loss to Buffalo this week would put their chances of earning a wild-card spot in severe danger.
They'd still be looking good for the AFC South title race, but their chances of a wild-card spot would go into the favor of the Bills.
Houston are the wrong side of a tiebreaker with Kansas City, it looks like it will take nine wins to make the play-offs in the AFC as a wild-card and if you look at the Chiefs' remaining games, it is hard to look past them getting up to that mark.
A loss for Buffalo would put their back against the wall, and reaching that nine win mark would be difficult, so the race to the play-offs really does start this week for both sides.
Injury Report
Strictly speaking, there isn't much to worry about on the injury side of things if you're a Texans fan, although, 13 players are listed as probable for the game so should all feature.
Wide-receiver Hopkins (hamstring) and defensive-end J.J.Watt (groin) are both in among that list, but fully expect to see both full participate in the game with the Bills in Buffalo.
As for Rex Ryan's side, he will be without Nigel Bradham (ankle) John Miller (ankle) and Karlos Williams (shoulder) for what could be described as their biggest game of the season to date.
Seantrel Henderson (illness) is questionable, while quarterback Tyrod Taylor (right shoulder) Mario Williams (foot), Marcus Easley (concussion), Bacarri Rambo (knee) and Cordy Glenn (back) are all like to play on Sunday after being listed as probable.
Prediction: Texans 20 Bills 13