The Pittsburgh Steelers host the Indianapolis Colts on Sunday in a game that has all the makings to be a shoot-out. Both of these teams sport above-average passing offenses, while each team also sports a very bad pass defense. Pittsburgh needs a win to remain in wild card contention in the AFC, while Indianapolis could use a win to maintain their very slim lead in the AFC South. On paper, the Steelers seem to be the better team on both sides of the ball, but they under-performed last week and need to figure things out in this game.
Offense
Throw the ball. That's all the Steelers should have to do in this one to put up a lot of points. It may sound weird, because everyone was begging for DeAngelo Williams to get some carries last week and take some pressure off of Ben Roethlisberger. That argument made sense, sicne the Seattle Seahawks have the best secondary in the league. The Colts, on the other hand, rank 27th in the league in pass defense.
Thankfully, for Pittsburgh, both Roethlisberger and Martavis Bryant will be able to play in this game (you can find a full injury update here). Last year, Big Ben absolutely lit up the Colts, throwing for well over 500 yards and six touchdowns. With Heath Miller likely out, Bryant and Anotnio Brown could be in line for big, big games.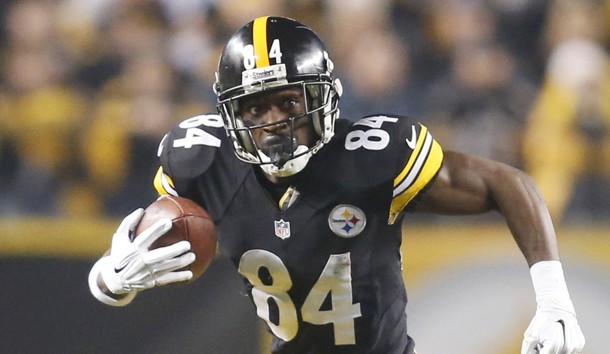 The one wildcard for this offense is head coach Mike Tomlin, who needs to find some consistency in his playcalling. Last week in Seattle, Tomlin went for it on fourth down when a field goal would have made more sense, and kicked a field goal late in the game when going for a touchdown would have made much more sense. If Tomlin does decide to go for it on fourth down this week, let's hope he uses his talent-loaded offense instead of his field goal unit.
Defense
And, this is where things get scary (well, in the secondary anyway). The Steelers' top ten rush defense won't struggle at all with the Colts' 26th ranked rush defense. It'll be the secondary that has to step up and make some plays. 40 year old Colts quarterback Matt Hasselbeck has played great in relief of Andrew Luck this season, and he could be capable of ripping Pittsburgh's secondary apart.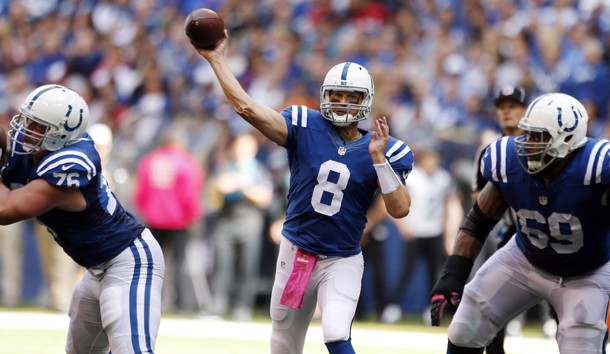 After last weeks terrible showing against Russell Wilson and the Seahawks, Tomlin said there could be changes coming in the secondary. In his press conference, Tomlin mentioned Brandon Boykin by name, a player that fans have been wanting to see since the beginning of the season. Boykin could definitely be an upgrade at cornerback. Safety Shamarko Thomas might be another guy who could see some playing time this week, as Will Allen was very bad in coverage last week. Tomlin should definitely consider changes, because things can't get much worse in the secondary at this point.
To help the secondary, the front seven should have a successful day in terms of pressuring Hasselbeck. The Colts' offensive line has struggled all season, and the Steelers' front seven has played extremely well week-in and week-out. James Harrison, Bud Dupree, Cam Heyward, Stephon Tuitt and all of the other talented Steelers pass rushers need to have a big day to take some pressure off of the struggling secondary.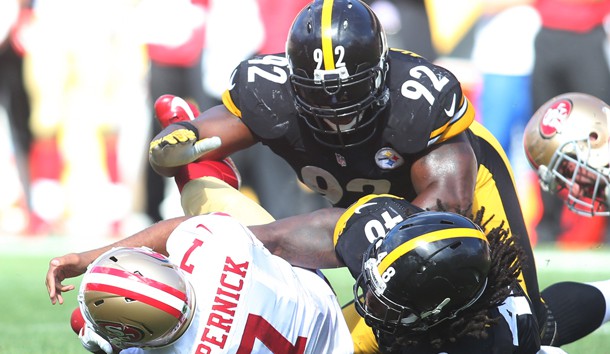 Prediction
Pittsburgh Steelers 31, Indianapolis Colts 24
The Colts just won't perform well enough on defense to slow down Roethlisberger and company. He will perform well, just like last year, and throw for over 300 yards and four touchdowns. Antonio Brown and Martavis Bryant will combine for 250 receiving yards. Hasselbeck will have a good game, but won't be able to do enough to cone out with a win.
*All stats used in this article come from NFL.com.*