Pittsburgh Steelers tight end Heath Miller has decided to call it career. Early on Friday, the team announced that Miller will retire ending an 11-year career in the NFL all 11 of them with the Steelers.
Statement from Heath Miller via Steelers:
"Today, I have informed the Steelers of my plans to retire. I realize how extremely fortunate and grateful I am to have spent my entire career as a Pittsburgh Steeler. I would like to thank the Rooney Family, Kevin Colbert, Bill Cowher, Mike Tomlin, James Daniel and the rest of the Steelers organization for giving me the opportunity to live out my childhood dream. I will always cherish and value the special bonds that I formed with my teammates. It was truly an honor for me to take the field with them. I am also appreciative of my entire family and all of the coaches who helped me along the way. Additionally, I want thank Steelers Nation, the best fans in the NFL!
Lastly, I owe the biggest thank you to my wife, Katie, and our children for their unwavering support."
Early Life
Miller, 33, was born on October 22, 1982 in Richlands, Virginia. He would attend high school at Honaker High School and play quarterback for the Tigers. He earned Associated Press Player of the year as a senior and was a two-time AP All-State selection. Miller broke several school records and would lead the team to its first state championship appearance in school history, but the team would ultimately lose 25-15 to King William High School.
College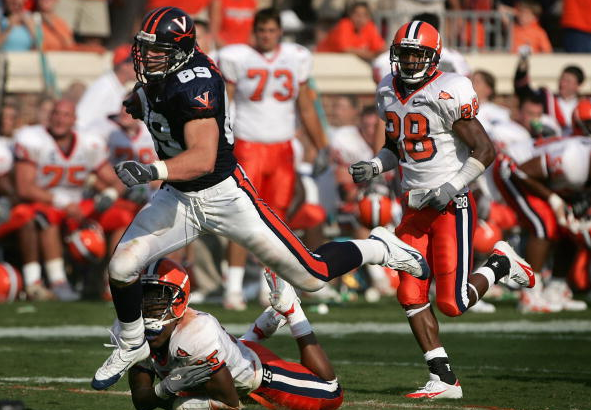 Miller attended the University of Virginia and orginially was signed as a quarterback. During his redshirt freshman year, Miller switched positions from quarterback to tight end. Miller scored touchdowns in each of his first five games in 2002 and would set a school season record for the position. In 2004, Miller would win the John Mackey Award which is awarded to the country's best tight end and he would be a unanimous All-American. In all three seasons of his career, Miller would lead the Atlantic Coast Conference (ACC) in receiving for tight ends. Miller ended his college career with ACC records for most career receptions (144), yards (1,703) and touchdowns (20) for a tight end.
NFL
On April 23, 2005, Miller was drafted 30th overall by the Pittsburgh Steelers in the NFL draft. He was the third tight end drafted by the team in the first round in the last 15 years. In his rookie year, Miller caught 39 passes for 459 yards and six touchdowns. He was a solid contributor in the Steelers' 2005 Super Bowl run. In 2009, Miller would catch five passes for 57 yards in Super Bowl XLIII to help the team become the first franchise to win six Super Bowls.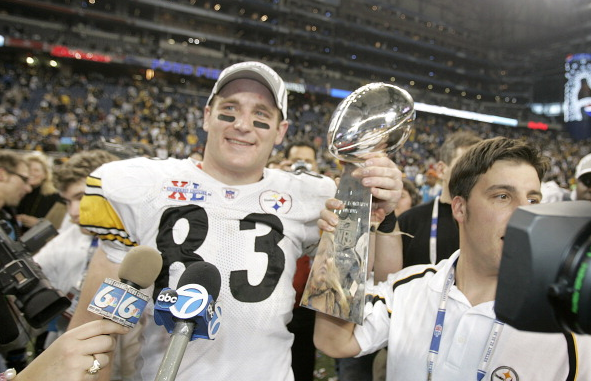 On July 30, 2009, Miller signed a six-year, $35.3 million contract with the Steelers. In 2011, Miller would become the all-time leader in career receptions at tight end for the Steelers. By the time of his retirement, Miller would be a two-time Pro Bowler, two-time Super Bowl champion, three-time AFC champion and he holds every Steelers tight end receiving record and is one of six tight ends in NFL history to have 6,000 plus receiving yards.
What is Next for the Steelers After Heath Miller?
With Miller's retirement, the Steelers save about $4 million in cap space, but would also have a huge hole to fill. Last year, the Steelers drafted Jesse James out of Penn State in the fifth round. While the Steelers like his potential, it is still uncertain if he will be able to live up to Miller's impact.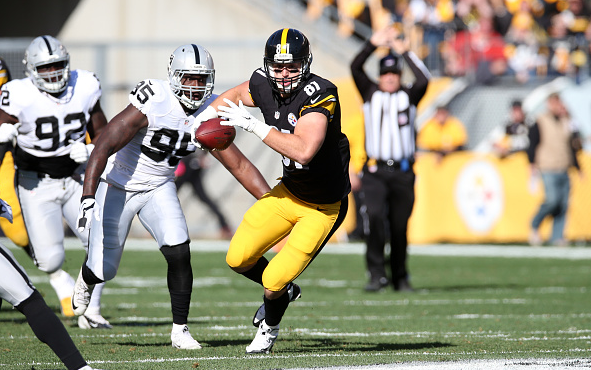 The Steelers could look to the 2016 NFL draft with Arkansas's Hunter Henry, who is widely considered the best tight end in the 2016 class, possibility in the first or second round. The team could also wait for the third or fourth round and take Ohio State's Nick Vannett or Western Kentucky's Tyler Higbee.
No matter what the team decides to do, it will be hard to replace a Pro Bowl tight end both on the field and his leadership in the locker room.
all stats credited to ESPN or NFL.com