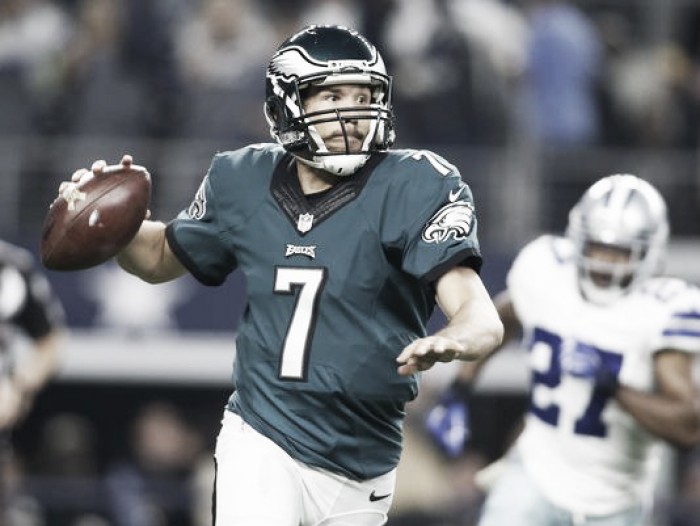 Sam Bradford avoided hitting the market by signing a new two-year deal with the Philadelphia Eagles, guaranteeing him up to $22 million.
According to Adam Schefter of ESPN, Bradford's deal is worth around $36 million and it keeps him around for two more years after an up and down first season in Philadelphia. The Eagles avoided franchise tagging their quarterback but had to spend big to keep Bradford around.
Bradford's Debut Season
Philadelphia sent Nick Foles and a 2nd-round pick to the St. Louis Rams (now the LA Rams) for Sam Bradford during the previous offseason. The former-Oklahoma quarterback started 14 games for the Eagles last season, missing two through injuries (sprained shoulder and concussion). Bradford led Philadelphia to a 7-9 record and second place in the NFC East, but it was a below-par season for the organization.
It was a season full of ups and downs for the 28-year-old who was trying to bounce back to his best since suffering a handful of injuries early in his career, including two ACL tears in the same knee.
He did manage to throw for 3,725 yards and 19 touchdowns in his first year in Philadelphia, but the entire team struggled throughout the season.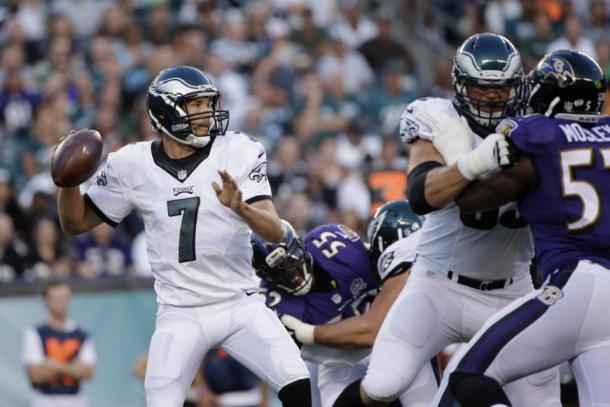 The Future
With the new deal, Sam Bradford looks to be the quarterback of the Philadelphia Eagles going forward, but rumors still loom of a possible quarterback being taken in the NFL Draft in April.
Bradford will more than likely be the starter on the opening weekend of the 2016/17 season and with good reason, having had a decent season. While the money may seem a lot for now, it could pay off in the future as Bradford gets healthy and aims to reach his rookie season form once again.