Former Kansas City Chiefs backup quarterback Chase Daniel has reportedly agreed to a multi-year deal with the Philadelphia Eagles, reuniting with his old offensive coordinator from Kansas City and now new head coach Doug Pederson. ESPN's Adam Schefter and Adam Caplan first reported the news on Wednesday.
Chase Daniel: NFL Journeyman and Career Backup
Daniel, former University of Missouri star, went undrafted in the 2008 NFL Draft and then later signed as an undrafted free agent by the Washington Redskins. Daniel never got the opportunity to play in Washington and he then went on to sign a contract with the New Orleans Saints to backup Drew Brees. That decision turned out to be a fantastic one, as Daniel learned the game and was mentored by one of the best quarterbacks in the league in Brees. Daniel barely scraped enough stats to even record any actual stats, but the mental aspect and learning experience was what benefited him the most.
In 2013, Daniel signed a three year contract with the Chiefs to back up Alex Smith, returning to the state where he created his college legacy. Daniel appeared in just 10 games for the Chiefs, throwing for 409 yards and just one touchdown in three years. But again, Daniel benefited more from sitting and learning the game under Alex Smith and the tutelage of Chief's head coach and offensive mastermind Andy Reid.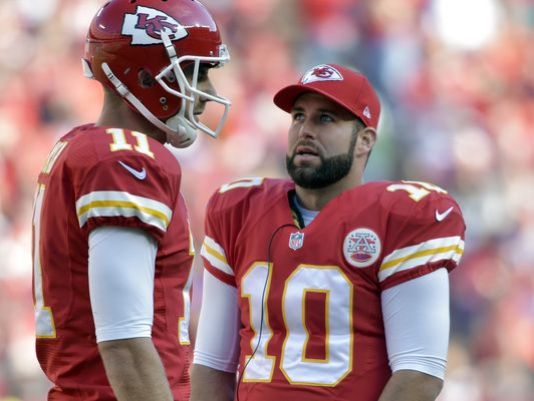 Daniel May Have His Best Shot At Starting In Philly
Earlier this week, the Eagles re-signed quarterback Sam Bradford to a two-year $35-million contract almost assuring him that he will be the starting quarterback for the team in week one. No team gives that kind of money to a quarterback who wont be the starter and is injury prone right? Wrong. It was a shocking move on the Eagle's part because nobody thought Bradford deserved that kind of money, but he got it.
The signing of Chase Daniel does show that the Eagles are leary about Bradford's health and consistency, which is why they brought in Daniel. Mark Sanchez is also on the Eagle's roster, but he is almost certainly finished in Philly. Things are ramping up in Philadelphia under a new regime change once again, and we will almost certainly see a strong quarterback battle and possibly a quarterback controversy for the Eagles this upcoming season.