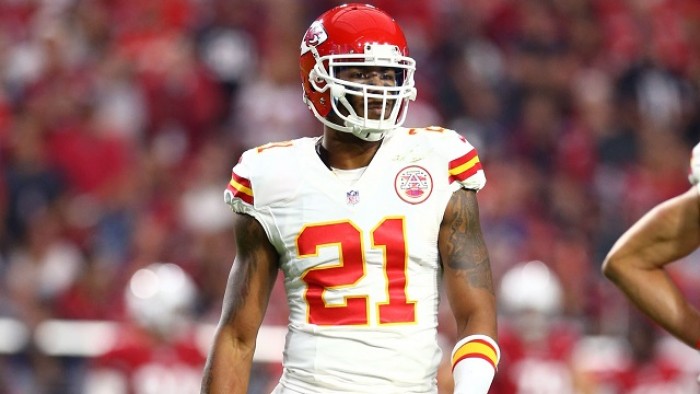 The Oakland Raiders are indeed putting their cap space to good use, as they agreed to a four-year, $40 million deal with $20 million guaranteed up front, as reported by Ian Rapoport. After investing in their offensive and defensive front with the signings of Kelechi Osemele and Bruce Irvin respectively, Oakland sought to fill the much evident gap in their secondary by snatching away cornerback Sean Smith from their AFC West rival Kansas City Chiefs.
Despite having a few standouts such as Khalil Mack, the Raiders have been exposed continuously in the secondary. Their only true bright spot has been the performance of future Hall-of-Famer Charles Woodson, who recently retired from the game after 18 years in the NFL. His absence left an even more distinct vulnerability on defense, and heading into the free agency period, acquiring a cornerback or safety became a huge priority for the Raiders. With Sean Smith now donning the silver and black, Oakland is on the way towards building a formidable defense.
Smith's Impact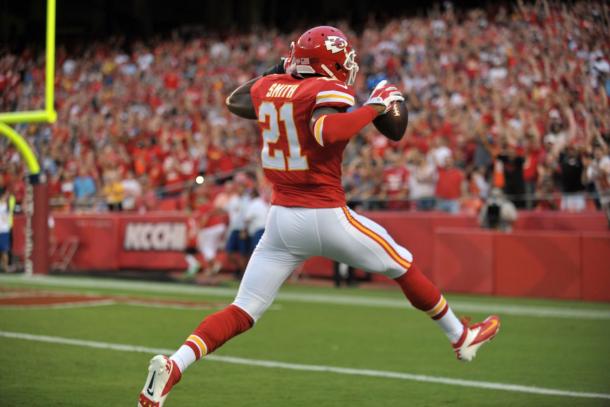 Sean Smith has the opportunity to take upon the mantle of being the top cornerback on the roster beginning day one. Oakland has not had a standout corner for some time, and playing against the likes of Phillip Rivers and formerly Peyton Manning has proven disastrous, with Raiders fans witnessing many blowouts in year past as a result of Oakland's inability to stop the passing game. Smith now heads to Oakland with the experience of playing amongst an impressive defense in Kansas City. In addition, after helping lead the Chiefs to their first playoff win in over a decade, he brings a competitive experience that is very much welcomed for a young Raiders team with a great deal of potential.
An additional take on the signing is the fact that the Raiders managed to steal away a vital player from their AFC West rival. Having Smith in Oakland now makes the matchups much more advantageous against an opponent you see twice every season.
Future Moves For Oakland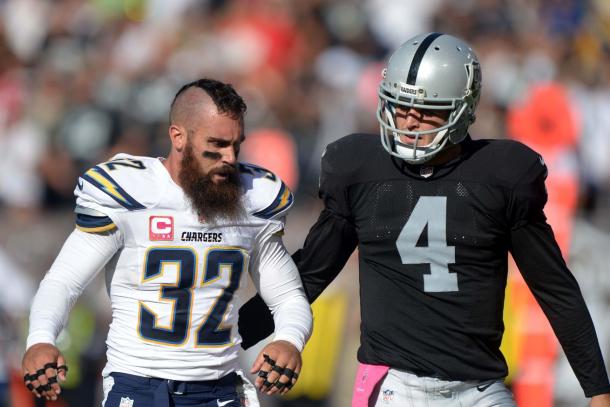 Even with the addition of Smith, Reggie McKenzie's job in acquiring additional talent in the secondary is not finished. To strengthen the secondary even more, expect the Raiders to sign additional free agents and look towards the draft in accomplishing that goal. A name that has been possibly linked to the Raiders is free safety Eric Weddle, with even the Raiders' recent signee Bruce Irvin recruiting him to the Bay Area as well. Regardless of the outcome with Weddle, the Raiders signing Sean Smith is just another step towards Oakland transitioning into the "win-now" mode. In a matter of a few days, the Oakland Raiders are already more competitive than they have been in some time.