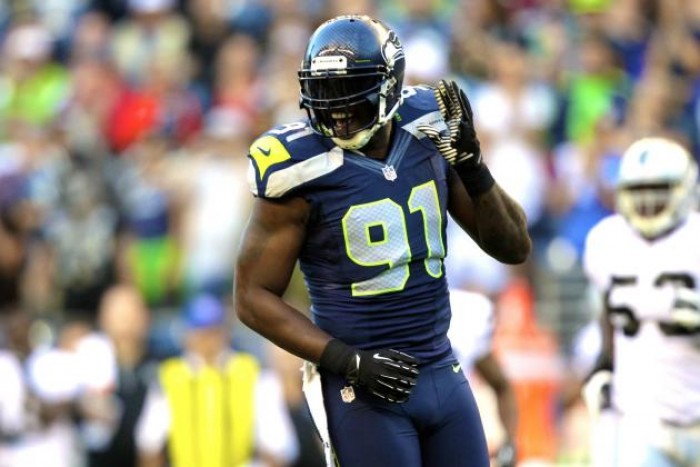 After losing linebacker Bruce Irvin to the Oakland Raiders in free agency, Seattle Seahawks have turned to a familiar face to help fill the pass-rushing void.
The team's official website announced that former Seahawk defensive end Chris Clemons has agreed to terms on a contract with the team.
Clemons, who spent the last two seasons with former Seattle defensive coordinator Gus Bradley in Jacksonville, previously played four seasons in the Pacific Northwest as a member of the Hawks. In two years with the Jaguars, the veteran tallied 40 tackles, 11 sacks, five forced fumbles and two fumble recoveries. Despite some success with the AFC South team, Clemons was much more productive with the Seahawks.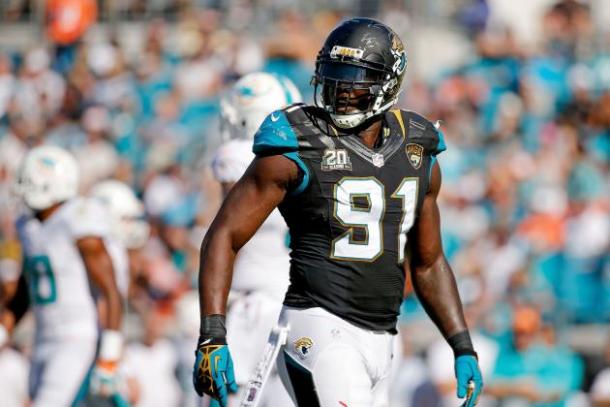 During his time with Seattle, the pass rusher started 59 of a possible 62 games. He also made 110 tackles and recorded 38 sacks. Clemons also added 16 pass deflections and 10 forced fumbles. The 34-year-old's best season came in 2012 when he racked up 11.5 sacks, four pass deflections, three forced fumbles and a fumble recovery. He was part of the defense that helped Seattle claim the team's first Super Bowl victory in franchise history.
The longtime defensive lineman originally joined the Seahawks in a trade that turned out to be one of the shrewder moves Seattle has made since Pete Carroll took over.
The Hawks flipped fellow pass rusher Darryl Tapp to the Philadelphia Eagles for Clemons and a fourth-round pick. Regardless of the fact that the fourth-round pick (E.J. Wilson) was out of football within two seasons, Seattle came away as clear winners. Clemons was excellent in his time in Seattle, while Tapp only had 58 tackles, seven pass deflections, six sacks, a forced fumble and four fumble recoveries in three seasons with the Eagles. He's played for two teams in the last three seasons.
Potential Fit
Clemons will likely see time as both a defensive end and a linebacker for the Seahawks. While he likely won't be counted on to produce at the rate he did in when he was last with the Seahawks, the 11-year veteran can still provide value as a situational pass rusher.