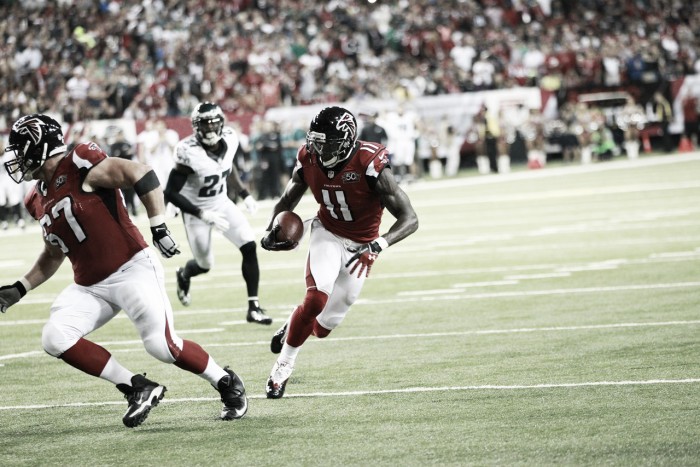 It doesn't feel too long ago that the Atlanta Falcons finished the 2015/16 season at 8-8, after a 5-0 start. With the 2016 NFL schedule now released, it's time to look ahead to who will be facing Dan Quinn's team and when they do.
It's worth noting the Falcons won just once in their division last season, when they spoiled the Carolina Panthers undefeated season. If Atlanta want to make some noise, they'll first need to improve against NFC South teams.
The Schedule
Notable Matchups
Week 1
The Atlanta Falcons welcome the Tampa Bay Buccaneers to the Georgia Dome in Week 1. Much more than just a division rivalry, former Falcons head-coach Mike Smith, now defensive coordinator in Tampa, returns to Atlanta. Dirk Koetter, who was Smith's offensive coordinator in Atlanta, returns as Tampa Bay's new head coach. Tampa Bay won both meetings last season.
Week 3
The lone Monday Night Football appearance for the Falcons comes in Week 3 as they face their bitter rivals, the New Orleans Saints. New Orleans won both meetings last season, including a dramatic finish in the Georgia Dome. This one is always a heated affair and this matchup should be no different.
Week 4
This game last season was Carolina's lone regular season loss. The highlight of the game was a 70-yard leap and grab on Luke Kuechly by Julio Jones, eventually leading to a huge win for the Falcons. A major rivalry continues in Week 4 as Carolina seeks to recreate last season's magic while Atlanta aim to improve.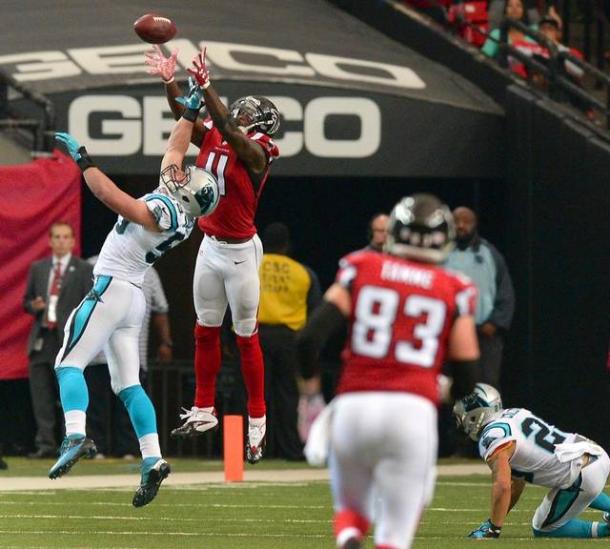 Week 6
Dan Quinn returns to Seattle for the first time since leaving to become the Falcons head coach. A bitter-sweet meeting for Quinn and his former team as Seattle and Atlanta are two teams that have plenty of questions to answer heading into the season.
Week 14
The Falcons return to Los Angeles to play an NFL game for the first time since 1994. Former Georgia Bulldog Todd Gurley obviously went to school in Georgia, which does have some relevance as Atlanta come to town.
Week 16
The Falcons travel to Bank of America Stadium to search for their first win at the Carolina Panthers since 2011. The game falls on Christmas Eve which means whoever loses this game, may not have a very merry Christmas the next day.
Week 17
The regular season ends with one final home game at the Georgia Dome against the organization's biggest rivals, the New Orleans Saints. The Falcons will want to send the great stadium off with a memorable win while the Saints will aim to spoil the party. This is arguably one of the most enticing matchups on any schedule.