 Dallas Cowboys quarterback Tony Romo claimed that this offseason has been a successful one so far, but he also believes there is more work to be done ahead of training camp.
Romo had a season to forget last season, having played only four games throughout the campaign after he fractured his left collarbone twice.
This led to the Cowboys having one of their worst seasons to date, as they went 1-11 in the games that the quarterback could only sit on the sidelines for, finishing 4-12 overall and bottom of the NFC East.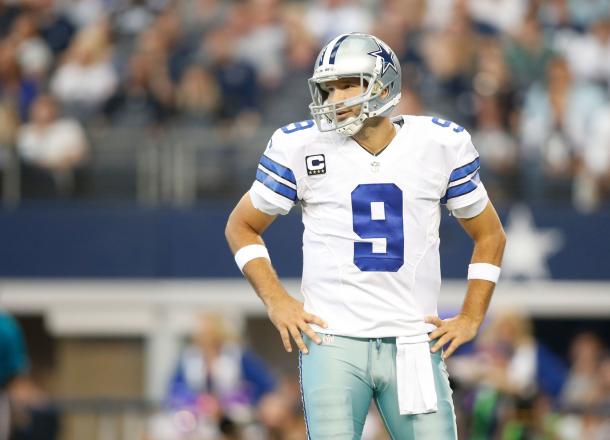 Romo and Bryant will link up soon
The first time he injured his collarbone was in Week 2 against the Philadelphia Eagles, and he suffered a hairline fracture on Thanksgiving against the Carolina Panthers, which ended his return back to the side.
Romo and Dez Bryant will begin working with one another for the first time since 2015, and after he had surgery in March, he will participate in the offseason program.
"There's a schedule in place," he said to dallascowboys.com. "We're going to be out there. He needs to simulate two-minute (offense)."
The 36-year-old says that "you've got to do these little things" that replicate practice and games, and you have to get out onto the field and "go do it".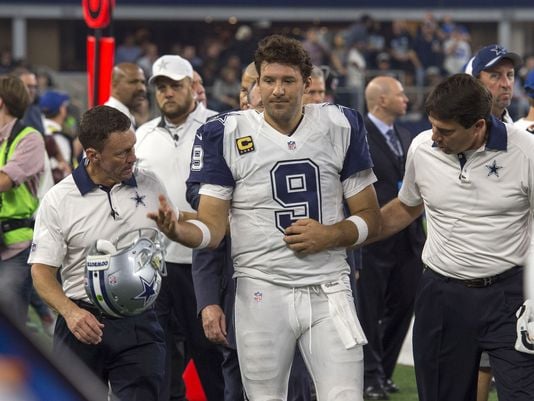 It will take a little bit of time in training
Romo, who participated in the Cowboys' first week of team activities back in late May, says he feels as well has he has done in many a year.
And with running back Ezekiel Elliott, who was the fourth overall 2016 draft pick, bolstering their offense this season, Romo is expecting to play at least another four to five seasons.
"Now, the hard part is having the defensive back right in front of your face and dealing some of those other little things," he said.
One you get to training camp it will take a "little bit of time" to get back to your high standards, according to Romo, who believes you can do just about anything from "your own physical standpoint".
Quarterbacks coach Wade Wilson said: "Just in his movement, he looks more athletic than he has in the last couple of years.
"I think that part of that is from his back issues and the rehab from that. He's bringing a lot of energy as well. Those are all good, positive things for our team."