 Baltimore Ravens coach John Harbaugh believes linebacker Terrell Suggs "looks good" ahead of training camp as he has been working hard to come back from injury.
The 33-year-old suffered a torn Achilles heel in the opening game of last season against the Denver Broncos, which they suffered a defeat, last September.
However, since then Suggs has been out of the limelight, except for his charge of driving without a license and leaving the scene of an accident.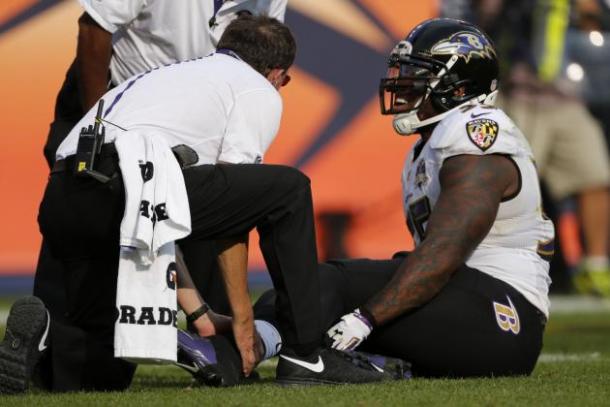 Linebacker rehabilitating and conditioning
Suggs was the only one of the team's injured players not to have spoken to the media at the Ravens' three-day minicamp, he didn't even come out of the Under Armour Performance Center to observe his fellow players practice.
And according to Harbaugh, the linebacker has been at the training base for a few weeks "rehabbing and conditioning" and he believes Suggs is "doing a really good job".
"When we decide to practice him or how much and all those things, I think will depend on what's really in his best interest. As far as him staying at his best when we start playing games," he told the Baltimore Sun.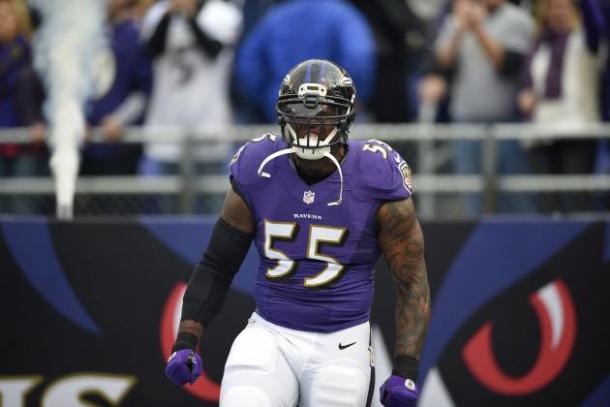 Suggs may be ready to go for training camp
The Ravens' coach says that because of the timing of the injury and surgery, Suggs has a "real chance to be ready to go" at training camp, which begins at the back end of July.
With any injury, it is always a precaution when you do come back, especially seen as its Suggs' second torn Achilles in his last four years with Baltimore.
A statement was released by the Ravens on behalf of the linebacker and Suggs summed up why he hadn't spoken to the media at minicamp.
The 33-year-old said: "While I respect the media's right to ask, I hope everyone can respect that I am 100 per cent focussed on rehabbing and preparing to be the best player I can be at the start of our season."
Suggs revealed that he will answer the "many questions" that people have about where he is with his injury "during training camp".