 The Baltimore Ravens lost Terrell Suggs in Week 1 last season, and that took its toll on the defense for the remainder of the 2015 campaign.
Fellow outside linebacker Elvis Dumervil role changed when the injury struck, but for the coming season he has big expectations as the pair are set to link up once more.
Dumervil needed offseason surgery to repair tissue in his foot area, but that was because he played over 100 snaps more than he did the season before.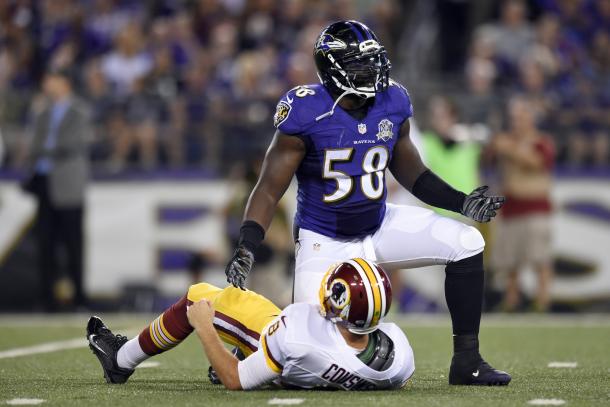 Ready to go after surgery
The linebacker feels he is "headed in the right direction" after the surgery, and is looking forward to linking up with Suggs once more.
Dumervil, who is optimistic about the duo starting the season, said: "The last time we played, we were the (NFL's) No.1 (sacks) tandem, so that's something we'll try to defend once we both get back healthy."
In the 2014 season, Dumervil and Suggs combined for 29 sacks, with the former having a career-high 17 of those.
The pass rusher stated that he will "do whatever" he has to do to get the job done, but he would like the team to rotate the squad so it is "keeping us fresh".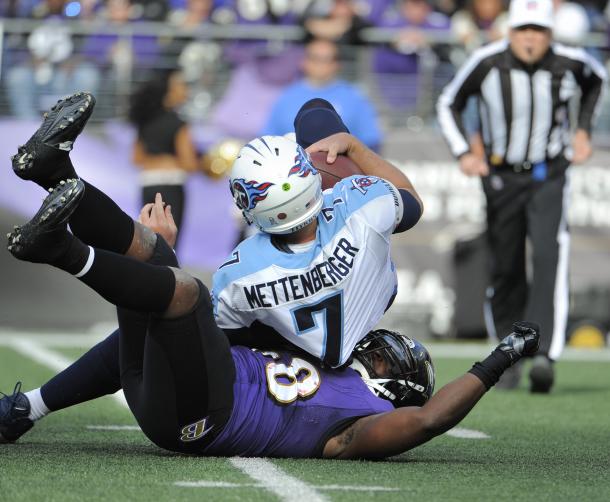 Dumervil confident sack duo can compete high
The pair won the Super Bowl together with the Ravens and Dumervil believes that they can still compete at the highest stage.
"You've got two alphas, man, and we love doing what we do," he said. "So, a lot of time, what's understood doesn't really need to be talked about a lot."
Dumervil says that his fellow pass rusher is a "great teammate" and a "very confident guy", and the linebacker is looking forward to the season ahead.
He added: "So, he's going to do what he needs to do to make sure we can get what we need to get done."
The Ravens feel good about the players they have in their squad, according to the pass rusher, but it is just about getting everyone healthy during the offseason.