 Baltimore Ravens head coach John Harbaugh has high expectations for his offense for the 2016 season, as his players are working with coordinator Marc Trestman for the second season.
Gary Kubiak left the coordinator post to take the Denver Broncos head coach role, and Trestman took over, and they will be "in much better shape" for next season.
Harbaugh believes the system under Trestman will be more of the coordinators own, as the Ravens look to have a better season in 2016.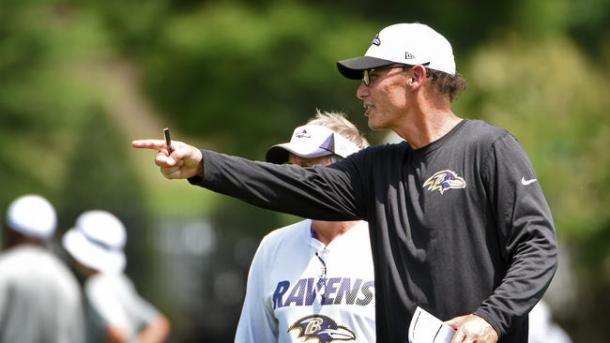 Trestman can mould his own system now
Last season, because the outgoing Kubiak, the Ravens' play-caller, Trestman was asked to work around his methods, which was a "little unnatural" for him.
"It was a very good offense, as we all know," he said to NFL.com. "But I spent three months on it, trying to make sure that I simulated the things that were necessary for me to do my job."
The Ravens were struck down with injury last season with quarterback Joe Flacco, running-back Justin Forsett and pass-rusher Terrell Suggs, among many others.
And this season, Harbaugh and his offense will be looking to lead from the front as they look to put last seasons disappointment behind them.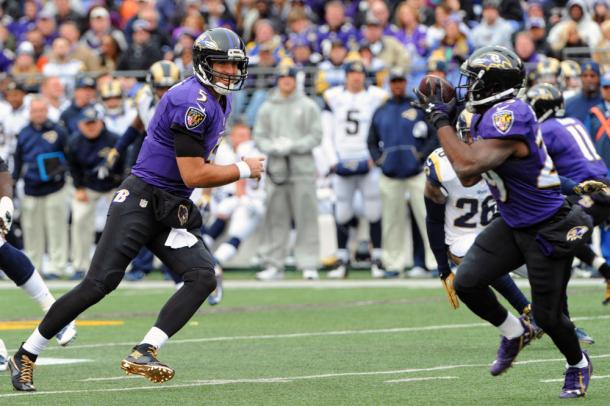 Harbaugh has confidence in Trestman
Former play-caller Kubiak's scheme was kept in place last season for Flacco, who performed well under the system in the 2014 system.
Harbaugh stated that himself and the Ravens have a lot of confidence in what they are doing as a team, and they are "excited" about what his side "built into it".
He said: "Marc Trestman is the main architect of that because he's the offensive coordinator, and he's really very well equipped to do that."
In a tough, and competitive AFC North, Baltimore will look to avoid being injury-struck in 2016, but the squad has the potential to make it to the offseason as long as they stay healthy.