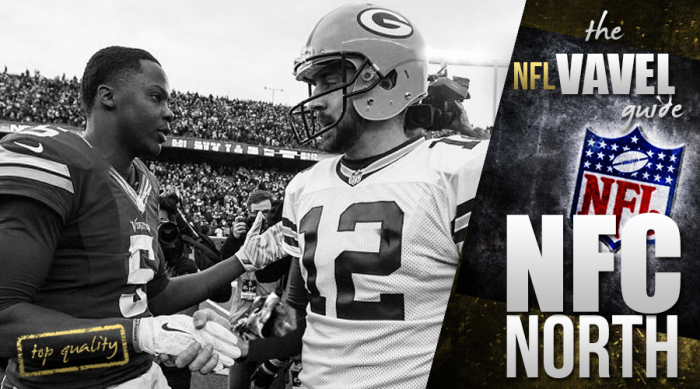 The NFC North is shaping up for another interesting and fun year for the four teams in the division. All four of the teams in the division seemed to have gotten better over the offseason. They are all ready to make their respective runs for the postseason. Last season, the Minnesota Vikings and Green Bay Packers both made it to the playoffs and represented the NFC North. Will we see two teams make it to the playoffs yet again this season? Or maybe even three?
Green Bay Packers load up for Super Bowl run
The Packers had a very solid offseason, adding key players on both sides of the ball while retaining most key players. Eddie Lacy lost some weight and is looking as good as ever, creating balance for a pass-heavy offense. Aaron Rodgers has a very deep receiving corps, led by returning stars Jordy Nelson, who missed all of last season, and Randall Cobb. The team's best pickup of the offseason, however, was at the tight end position, where they added Jared Cook, a proven option with size in the passing game.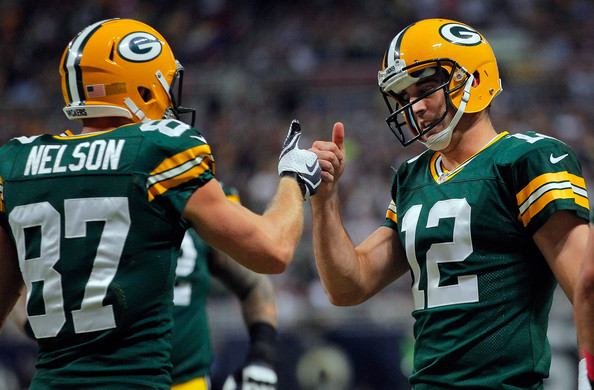 Green Bay focused on improving their defense this offseason, without much depth or upper-echelon talent outside of Clay Matthews and Julius Peppers. They certainly aimed to do so through the 2016 NFL Draft, taking defensive tackle Kenny Clark out of UCLA in the first round and adding linebacker Blake Martinez from Stanford in the fourth round.
Minnesota Vikings offense looks strong
Sam Bradford is preparing to lead the Vikings offense to what they hope will be another strong year. Bradford was acquired in a traded with the Philadelphia Eagles just weeks before the start of the season after Teddy Bridgewater came down with a devastating knee injury. Running back Adrian Peterson is healthy and ready to go, and he will be coupled with a revitalized group of receivers headlined by surprising 2015 standout Stefon Diggs.
Diggs will be paired with rookie Laquon Treadwell this season. Treadwell was drafted 23rd overall in the Draft and was very strong at Ole Miss during his college career.
Detroit Lions a sleeper in the playoff conversation?
The Detroit Lions are arguably moving in the right direction. Matthew Stafford does not get the credit he deserves as a very formidable quarterback in this league, and while Calvin Johnson is no longer available, he still has a very good receiving corps to throw to.
Golden Tate has moved to the number-one receiver role but Detroit went out to acquire Marvin Jones Jr. and Anquan Boldin in free agency, a trio surely to scare opposing defenses. Jones showed star potential in his time with the Cincinnati Bengals while Boldin has been a solid NFL wideout for quite some time.
Chicago Bears on the rise or still not there?
The Chicago Bears have had their fair share of struggles over the past couple seasons, that is for sure. However, they are improving. They had a decent NFL Draft, notably bringing in running back Jordan Howard and receiver Kevin White. While Howard and White may not make an impact right away in Week One, they will definitely help the team at some point in the future. So yes, their offense did get better. Do not get too high on them though with expectations, they are still a ways away from making the playoffs.
Who has the advantage in the division?
While the Lions and Bears look decent on offense, they are just not very likely to keep up with the inconsistencies throughout their rosters. The Vikings are hurting without Bridgewater and Bradford isn't the same type of quarterback as the former Louisville man. Green Bay is the clear favorite to win this division; the Pack has too much experience and too many weapons to be stopped by any of their division rivals in 2016. Expect Rodgers and company to have great success this season.