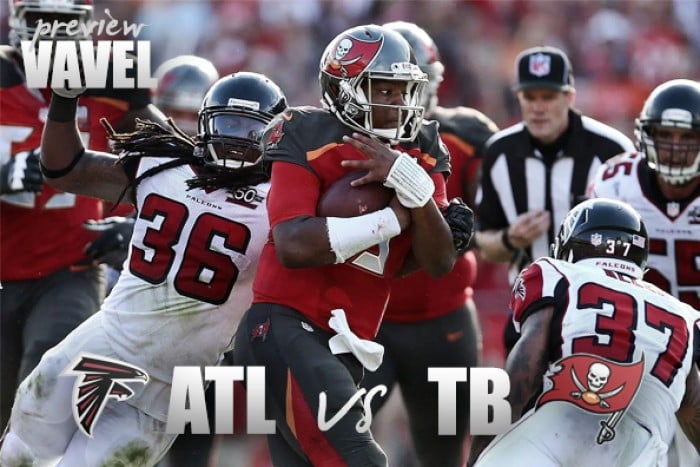 This week's Thursday Night Football match-up between the Atlanta Falcons and the Tampa Bay Buccaneers sees the teams sitting first and second in their division.
It is fair to say that neither team expected to be in their respective positions at the start of the season, but that said, if they want to be considered as genuine play-off contenders, then now is the time that they need to press their claims.
A win for Atlanta will be huge
Certainly, a Falcons win will keep them at least two wins clear with over half the season gone, and that would install them as clear favorites to win the division. On the flip-side, a Buccaneers win would bring them within one of Atlanta, and also give them a perfect 3-0 - division record, which could count as an extra win, should a tie-break be needed at the end of the season.
The Falcons have been a delight to watch in recent weeks. The record-breaking combination of Matt Ryan and Julio Jones has had fans and pundits purring week after week.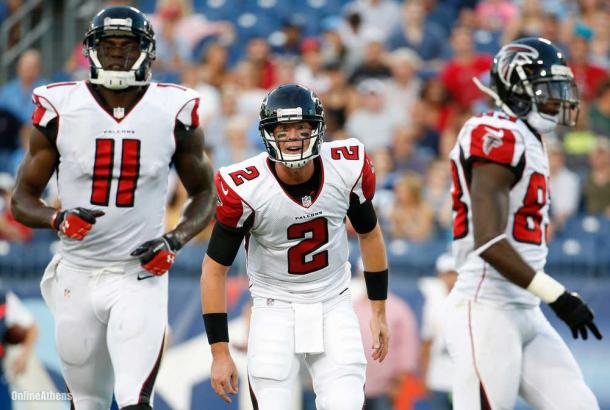 They go into games with the "you score 30 - we'll score 31" philosophy. With a 31st ranked defense, that may be the right attitude to have, and more importantly, it works. They have not scored less than 23 points in any game this season, and that spells danger for Tampa Bay this week.
Tampa Bay looking for first win at home in 2016
Dirk Koetter's Bucs team has not won a game at Raymond James Stadium this season. In fact, they haven't won a home game this calendar year. Their last victory in front of their own fans was on December 6, 2015, and was, ironically, a 23-19 win against this week's opponents - the Atlanta Falcons.
Atlanta will come into the game as hot favorites, especially given the fact that the Buccaneers have something of an injury crisis at running back. With Doug Martin still out and Charles Sims on injured reserve, the last thing the Bucs needed was an injury to their surprise find of the season Jacquizz Rodgers. Yet that is exactly what happened in their overtime loss to the Raiders on Sunday.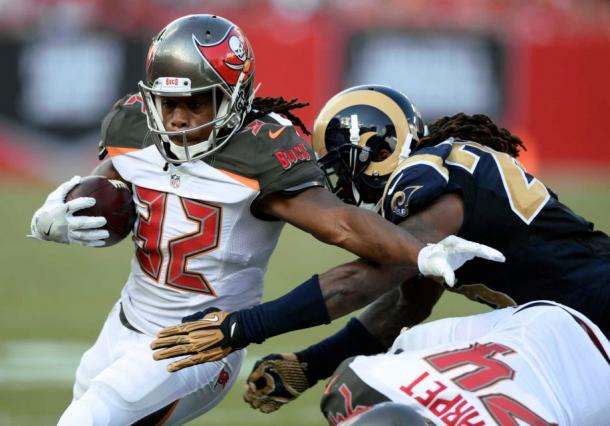 With an offense that has had success in recent weeks when pounding the ball up the middle for long periods of the opening quarter, it could prove to be a devastating blow to Tampa. They brought in Mike James this week - trading Johnthan Banks to the Detroit Lions to make room on their roster - and he will share the rushing duties with 5'11", 225lb Peyton Barber - an undrafted rookie out of Auburn. Ironically, to make space for Barber at the outset of the season, coach Koetter cut James from the Bucs' roster.
However, it will be down to the inexperienced pair to take a leaf out of Rodgers' book, and grab their opportunity with both hands.
One thing going for the Bucs, however, is their 'Ace in the Hole' - defensive coordinator Mike Smith.
Mike Smith knows Atlanta well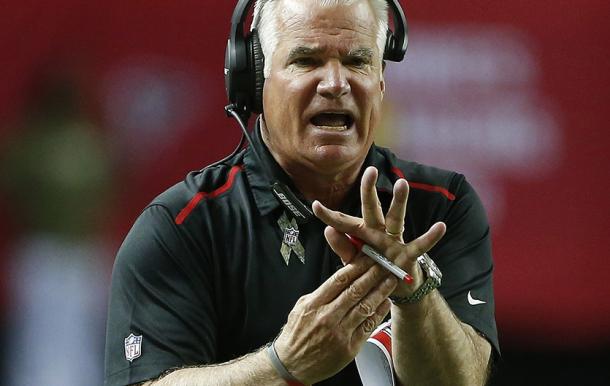 The former Falcons head coach knows exactly what to expect from the visitors, and knows exactly how to exploit any weaknesses that Ryan, Jones et al have.
A ploy that worked perfectly in the opening game of the season when Tampa Bay came away from the Georgia Dome with an unexpected 31-24 victory.
With the odds seemingly stacked against the Bucs this week - no established running backs, no wins at home all season, a short week following an excruciating near-full five quarter defeat on Sunday - not many people will be expecting them to win.
Expect to see the Falcons take full advantage, and come away with a big win.
Prediction: Atlanta to win by 10