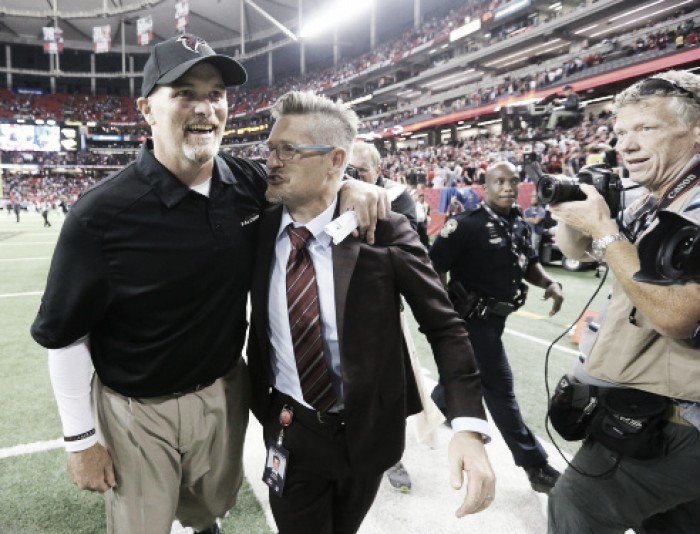 The Atlanta Falcons today agreed to a contract extension with general manager Thomas Dimitroff that will run until 2019. Dimitroff's contract will run congruent with head coach Dan Quinn's contract, which also expires in 2019, as the two have been apart of the Falcons rebuild.
The Falcons are 6-3 and currently have one of the most exciting teams in the National Football League. They're fast, physical and have recruited well, especially in the last two seasons thanks to both Dimitroff and Quinn.
TD's Turnaround
Dimitroff was on the hot seat for the last few seasons after free agency continued to disappoint and Atlanta's draft classes underwhelmed but the Falcons impressed with their last two draft classes and now have rising young stars in Vic Beasley Jr., Deion Jones, Keanu Neal and Grady Jarrett. Dimitroff's work in free agency leading up to this season has also paid dividends as Alex Mack, Mohamed Sanu, Dwight Freeney and Taylor Gabriel have all made big contributions.
Dan Quinn's arrival in 2014 has also undoubtedly helped Dimitroff turn around his fortunes in free agency and in the draft. Both have helped the Falcons rise from the depths of the NFC South to now leading the division at the midway point of the 2016 season.
Arthur Blank Believes In Continuity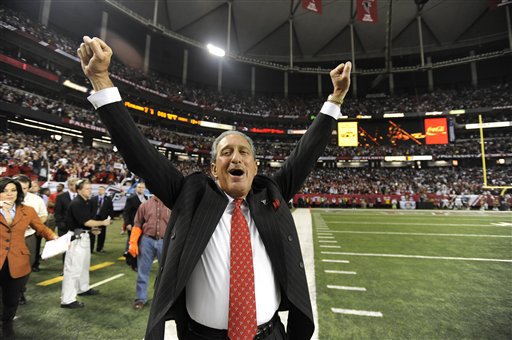 Falcons owner Arthur Blank spoke about the decision to extend Dimitroff's contract, saying, "I've always believed in continuity in leadership is important to achieve the highest levels of success, be it with our football team or businesses."
Blank also went on to praise the relationship between Dimitroff and Quinn, mentioning that "we're seeing the fruits of their shared vision and plans coming together."
The Falcons have had five winning seasons since Dimitroff became GM in 2008, making the playoffs four times with one lone NFC Championship appearance. Dimitroff has also drafted fan favorites and Pro Bowlers Julio Jones, Devonta Freeman Desmond Trufant and Matt Ryan in his time at the helm.
quotes via AtlantaFalcons.com