 What's worse than losing a third straight game at home? Losing by 31 in that very same game. And to top things off, the only highlight of the night came from two shirtless men rushing the field.
The Indianapolis Colts took the New York Jets to school at MetLife Stadium, a narrative we are all too familiar with at this point of the NFL's regular season.
Colts got hot quick
In the early minutes of the first quarter, the Jets conceded a three-and-out, now knowing that the ultimate embarrassment was coming soon after.
Andrew Luck and T. Y. Hilton connected for a couple of long passes, getting the Colts to the red zone relatively fast.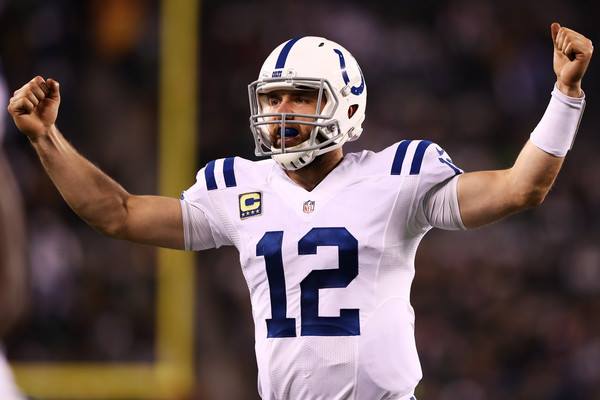 Luck and Dwayne Allen connected for a quick touchdown, only a minute or so after the Hilton's.
It comes as no surprise, then, to know that Darrelle Revis was unalert on defense.
Jets couldn't pick things up
The Colts didn't let up on offense heading into the second quarter, and the Jets did their best to counter a horrific start to the game.
Frank Gore passed Tony Dorsett for eighth on the all-time rushing list after tearing apart the Jets' defense in the second quarter.
Matt Forte got the Jets going, but they ultimately could not find the end zone. Nick Folk hit the team's first field goal to bring the game to 14-3.
Adam Vinatieri managed to score a field goal on the Colts next drive bringing the score to 17-3.
Luck and Allen would connect for another touchdown toward the end of the quarter.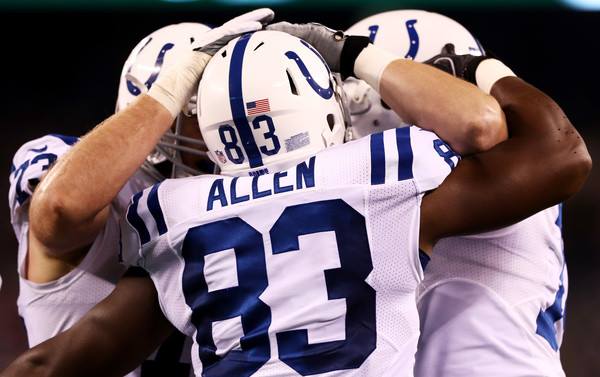 The final moments
Losing 24-3 at the beginning of the third quarter, Coach Todd Bowles decided to switch things up and put in Bryce Petty for Ryan Fitzpatrick, who threw an interception in the previous quarter.
There came an uproar of cheers as he stepped on the field, which was essentially a big slap in the face to Fitzpatrick.
Petty connected on a few passes with Brandon Marshall, but his primary target turned out to be rookie Robby Anderson. Anderson turned in a touchdown, the Jets first score outside of a field goal, and he got some cheers himself.
The Jets' efforts were fruitless in the end, as Petty wound up with a turnover of his own. Mike Adams secured the interception which was his first of the season.
Next up
At 3-9, the Jets are officially eliminated from the playoffs, though those expectations weren't realistic after the first few weeks of the season. Their next matchup is against the San Francisco 49ers on Sunday, December 11 at Levi's Stadium.
As of now, post-season aspirations are unachievable, so the Jets front office should consider their options for the future.