 Michael Floyd has found a new home.
NFL Network Insider Ian Rapoprt reported Thursday that the New England Patriots claimed the former Arizona Cardinals wide receiver.
Floyd was released this week by Arizona following his arrest on Monday on DUI charges. It was also noted that the 27-year-old receiver was previously arrested in 2011 for driving under the influence.
It isn't often a player such as Floyd is available at this point of the season and with the Patriots preparing for a run at the Super Bowl, they added a player who could help them short term.
Prior to the season, Floyd has recorded 209 passes for 3,293 yards with 19 touchdowns.
Patriots add another weapon
A new setting could benefit Floyd for the remainder of the 2016 campaign. This season, Floyd has posted a career low in catches (33) and yards (446) with a career-high in drops. Though he has struggled much of the season, Floyd has found the end zone four times this season, only two touchdowns away from tying his career bests of six.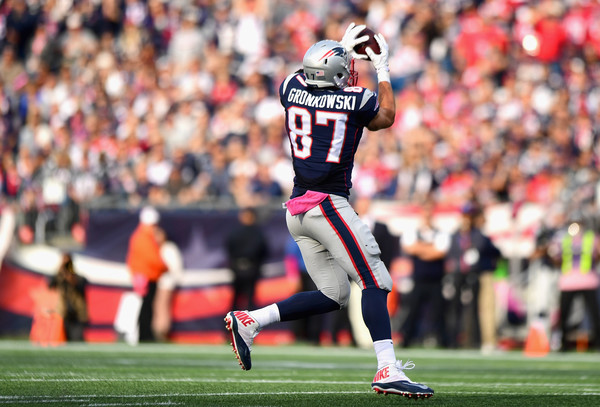 Adding Floyd to roster came at the right time for the Patriots. All-Pro tight end Rob Gronkowski is out for the remainder of the season. Wide receiver Danny Amendola is likely not be available this week in the Patriots' game against the Denver Broncos with an ankle injury. Julian Edelman, Chris Hogan, and Malcolm Mitchell will be heavily featured in the offense this week.
Floyd gives the Patriots another proven target. Floyd is a big target that can get down the field with his speed, stretching the field and getting other receivers open looks.
Cardinals players upset with the decision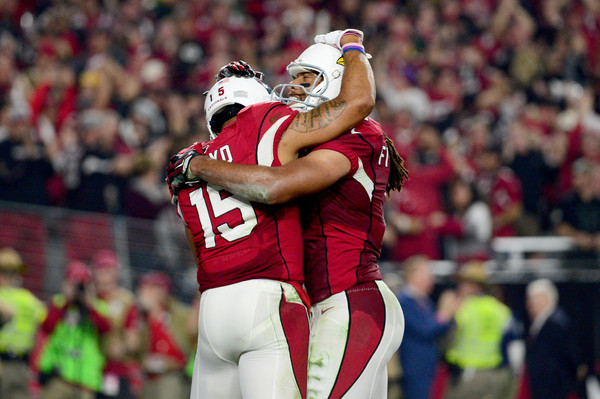 As reported by Arizona Republic's Kent Somers, there were players within the Cardinals organization not very happy with the decision to cut Floyd. Cardinals head coach Bruce Arians refused to answer questions on the subject but he did confirm that it was a unanimous decision made by himself, General Manager Steve Keim and team President Michael Bidwill to cut the receiver.
"It sucks. He's a good guy," Cardinals safety Tyrann Mathieu said. "I think we all make mistakes. Sometimes you're under the spotlight, you're under a microscope, so obviously, I wish him the best. He's like a brother to me. If he ever needs anything, I'm sure he can reach out to me, I'm sure he can reach out to a bunch of guys in this locker room."
No one on the team was hit harder by the news than as hard as Larry Fitzgerald.
"I can't give you my true feeling because people might get upset with what I really feel, but Mike is like my brother," Fitzgerald said Thursday. "I've known Mike since he was 13 years old; we come from the same place. I love him dearly. And like any other family member, I never turn my back on him no matter what. I'm going to support him."
Fitzgerald discussed that he received a couple of calls Wednesday from general managers and coaches asking about Floyd, per the team's official website.
"I told them my honest opinion of him, that I think he'll be a great pickup for whoever," Fitzgerald said. "You've got a young guy who is hungry, who is eager to make plays in a contract year, has a chip on his shoulder now -- not that he didn't already have one -- and I hope he makes a big playoff run."