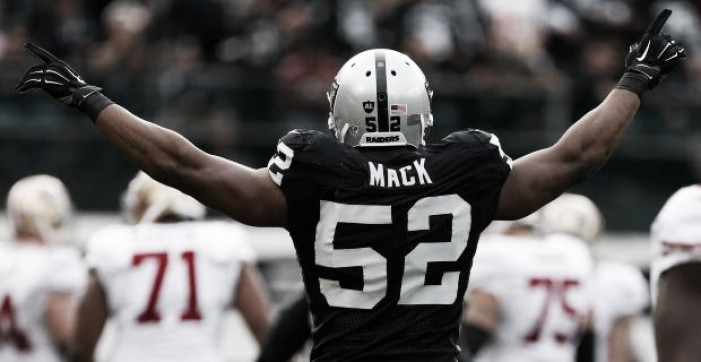 At the start of the 2016 regular season, many pundits were circling New Years Eve's 4:25 pm (EST) matchup of the Oakland Raiders and Denver Broncos as a possible Sunday Night flex candidate to decide the fate of the AFC West.
As fate would have it, late season theatrics and Shakespearian tragedy have put a damper on the playoff bound, but Derek Carr-less Oakland Raiders and the disappointing post Peyton Manning Denver Broncos.
Injury Report
Headlining the list of sadness heading into week 17 is the Raiders' Derek Carr, who will be recovering from a broken fibula for two months. Starting rookie safety Karl Joseph is listed as doubtful and will likely miss his fourth straight game with an injured toe. Turnstyle right tackle Austin Howard will also be out with a shoulder injury.
The biggest name missing time for the Broncos will be defensive ends Derek Wolfe and DeMarcus Ware, who will both be out with neck and back injuries, respectively. Backup safety Terrell Ward, corner Kayvon Webster, and tight end Alexander Derby will all miss the game due to concussions. Linebacker Brandon Marshall also appears on the report with a hurt hamstring but is expected to play. (NFL.com)
A Carr-less Road
The biggest storyline headed into Sunday's matchup will be how the complexion of the Raiders offensive changes with Matt McGloin behind center. McGloin - whose last career start came in 2013 - was once viewed as a potential franchise candidate after replacing then quarterback Terrelle Pryor midseason.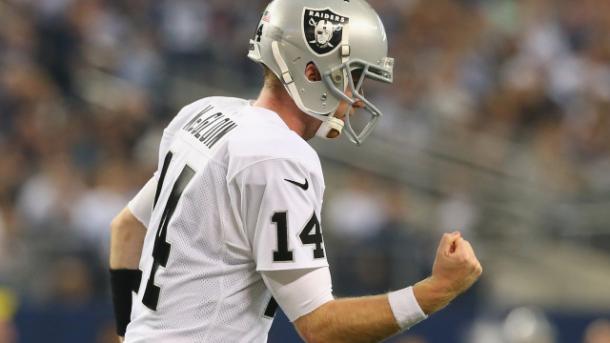 McGloin's claim to fame has always been his gun slinging style, but the Raiders will likely look to attack the Broncos' 29th ranked rush defense (NFL.com) by way of Latavius Murray, DeAndre Washington, and Jalen Richard.
With the playoffs out of reach, John Elway's Broncos will be using week 17 as a self-evaluating tool. Both Trevor Siemian and rookie first rounder Paxton Lynch will reportedly play in this game. Beyond the quarterback position, DeMarcus Ware's injury puts the spotlight directly on 2015's first round pick Shane Ray, who amassed an impressive seven sacks this season playing behind both Ware and Von Miller.
Playoff Stakes
While the Broncos will be treating Sunday as a glorified scrimmage, the Raiders will have something to play for: a week one bye in the playoffs.
With Derek Carr out, the will need all the time they can get to reorganize the offense to McGloin's strengths. Also, having the ability to play at least one home game before a potential road trip to Foxborough, Massachusetts (and a revenge game 13 years in making) eases the blow of not having Carr for the playoffs.
Apart from the first round bye, the Raiders can assume the number one seed if the Raiders win and Patriots lose to Dolphins. The potential also exists for the Raiders to drop down to the first Wild Card spot of the Chiefs win against the Chargers and the Raiders lose.