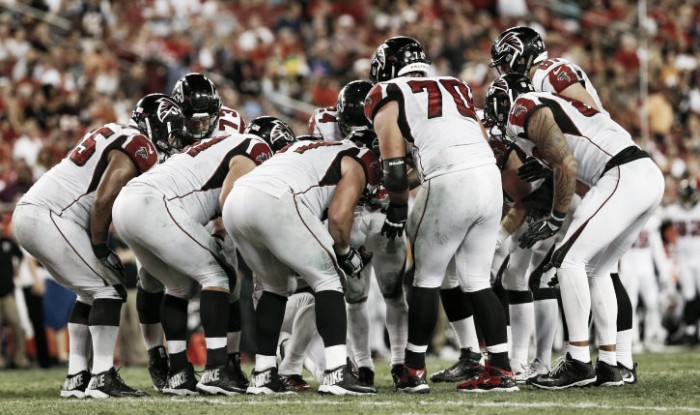 Preseason predictions are always difficult to name and usually end up embarrassing those who went on a limb to name their picks. This season in the National Football League was no different as most experts and analysts picked a different winner for the NFC South. None of them picked the Atlanta Falcons and yet they not only won their division but went on to win both their playoff games in style to make their second-ever trip to the Super Bowl this year. How that came about is something that we at VAVEL NFL will examine now.
Dan Quinn gets his defense right in his second season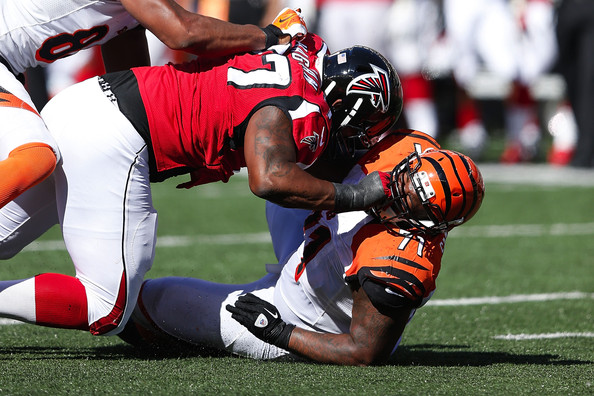 After finishing the 2015 NFL season with an 8-8 season which saw the Falcons lose eight of their remaining eleven games, head coach Dan Quinn and General Manager Thomas Dimitroff knew what side of the ball they needed to address; defense.
The Falcons wasted no time in picking up free agents on the defensive side of the ball to add some depth and experience to the team, especially their young secondary. After a start that saw the defense give up big scores during their 11-5 season, the Falcons seemingly found their groove and a way to not only create turnovers but to also give their potent offense good field position and the time to exploit their opponents.
In particular, corner Ricardo Allen and linebacker Ra'Shede Hageman have been at the forefront of Atlanta's defensive surge over the last six or so games in the season. Allen currently has two interceptions this season but his coverage has been what many have touted as a key to the Falcons' secondary. Hageman is also a great disruptive force on the line and he continues to pressure every quarterback that he has faced this season.
The biggest strength of Atlanta's defense is their ability to stop the run. They have only conceded 200 total rushing yards in the playoffs and that has helped them not only contain quarterbacks in the pocket but limited the number of offensive plays a team can put together against them. Although they have allowed 476 total passing yards in the playoffs, the Falcons have managed to create big turnovers in key moments, such as against the Green Bay Packers when they were at the one-yard line. Put that all together, and the former defensive coordinator of a very good Seattle Seahawks defense now turned head coach of the Falcons, has a solid group of players to work with as they prepare for the Super Bowl.
The Falcons offense cannot be stopped, only limited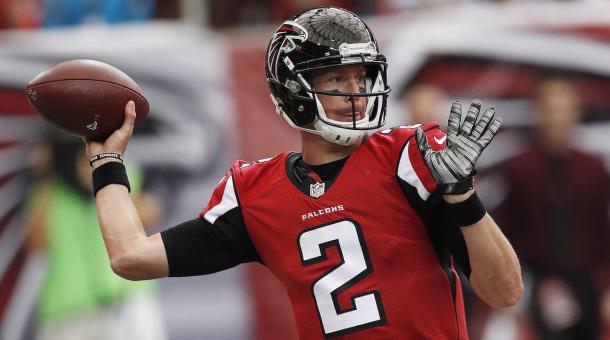 When you look at the Falcons offense, you can name players at every position that can make a difference and it all starts with quarterback Matt Ryan. Ryan has had an MVP caliber season this year and is in the race for the award which will be announced just before the Super Bowl. In 16 games, Ryan threw for 38 touchdowns with a passer rating of 117.1 after completing 373 of his 534 attempted passes. 'Matty Ice', as he is known down in Atlanta, has not only been incredibly accurate this season but he has also been able to complete game-winning drives time and time again, something that had been missing from his game previously. If his offensive line continues to keep him clean in the pocket, then the Falcons will run over any team in front of them.
Ryan's job is made easier by those around him. At running back, he has two very gifted players in Tevin Coleman and Devonta Freeman. Coleman finished his season with eight touchdowns, 520 total rushing yards, and added to those totals in the playoffs. Freeman has been just as handy as Coleman, ending his regular season with eleven touchdowns and 1,079 total rushing yards.
Now we turn our attention to the receivers and in Julio Jones, the Falcons have probably the best wide receiver in the NFL right now. Jones finished the season with six touchdowns and 1,409 receiving yards and has added an additional 247 yards in the playoffs. Jones is supported on the other side of the field by preseason signing Mohamed Sanu who arrived from the Cincinnati Bengals.
The veteran receiver has proved to be a capable foil for Jones and given Matt Ryan another big target with safe hands to aim for as shown with his four touchdowns during the season and his play during the playoffs. Last but not least, tight end Austin Hooper has had a good start to his NFL career with three touchdowns and 271 receiving yards. He was also a useful target for short passes for Matt Ryan in the playoffs.
The key to all of this has been their offensive coordinator, Kyle Shanahan who will be heading to the Bay Area once the Super Bowl is over to coach the San Francisco 49ers. The Falcons have always had a good offense but this season has shown that their offense is capable of blowing away teams very quickly, or in the case of the Seahawks and Packers, just two quarters. Shanahan deserves credit for using all the tools available to him to bring out the best in his players and is a major reason as to why the Falcons will be playing in Houston this Sunday.