 Arizona Cardinals wide receiver Larry Fitzgerald will reportedly return for his 14th season in the NFL after contemplating retirement.
The possibility of Fitzgerald retiring heading into the 2016 season was put on hold when he and quarterback Carson Palmer added a year to their contracts last season.
The news was broken by ESPN reporter Jim Trotter.
An incredible career
If the 2016 season was the last one for Fitzgerald, he solidified a spot for himself in the Hall of Fame. He is currently third all-time in receptions (1,125), ninth in receiving yards (14,389) and eighth in receiving touchdowns (104). He was voted to Pro Bowl 10 times and lead the NFL in receptions twice in his illustrious career.
Fitzgerald is currently the Cardinals all-time leader in receptions, receiving yards and receiving touchdowns.
In 13 seasons with Arizona, the Cardinals have made the playoffs just four times. Despite that, Fitzgerald is in a four-way tie with Hines Ward, Randy Moss, Antonio Freeman, and Fred Biletnikoff for third place with 10 career postseason touchdown catches.
Moving forward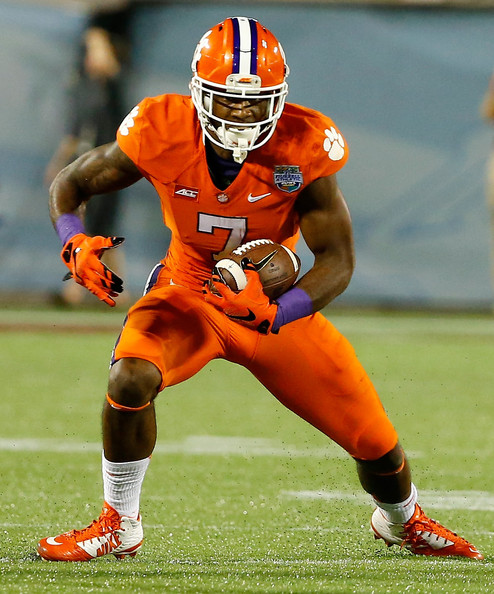 In the event that Fitzgerald would not return next season, head coach Bruce Arians indicated that the team was prepared to address the wide receiver position with Fitzgerald's departure.
Though that isn't the case, Arizona should still try to find Fitzgerald's eventual replacement.
The best case scenario for the Cardinals would be for Clemson wide receiver Mike Williams to fall to them with the 13th pick in the draft. If that is not the case, Western Michigan receiver Corey Davis or Washington John Ross could also be options.
If the Cardinals choose to address the wide receiver position later in the draft, University of Southern California JuJu Smith-Schuster could be a target, Michigan wide receiver Amara Darboh could be a nice fit.
A couple of wide receivers Arizona could look at in free agency include Pierre Garcon, Kenny Britt, Kamar Aiken, and, though it may be a long shot, look to reunite Fitzgerald with former teammate Anquan Boldin.
Waiting on Palmer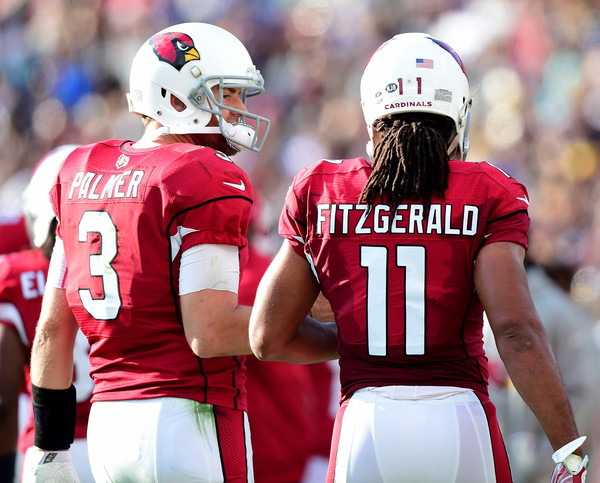 While the Cardinals organization is ecstatic about Fitzgerald's decision to return, one return remains up in the air. The status of Carson Palmer is still unknown.
The latest story surrounding Palmer was he allegedly had his Arizona home up for sale and that he pulled his kids out of school. Palmer would put the rumors to rest on Wednesday.
"No, my house in Arizona is not on the market," Palmer said in a statement from the Cardinals to Pro Football Talk. "And every year we have taken off for offseason family adventures so there's nothing to read into there either."
If Palmer retires, the Cardinals will have to scramble to replace him. Drew Stanton is currently the backup but, with nine seasons in the NFL Stanton hasn't proven to be a capable starter.
If the Cardinals choose to go in another direction, they will have to look at options in free agency or look to make a trade.