The Pittsburgh Steelers announced this afternoon that they have released corner back Justin Gilbert with an official press release on their website. The former Cleveland Browns player was picked up by the Steelers in 2016 after a trade with the Browns, but failed to make the impact the front office thought he would make and thus is now off the Steelers roster.
Gilbert in the NFL
Gilbert was drafted by the Browns in 2014 in the first round and went on to make 23 appearances for the AFC North team. In that time period, the corner made 35 tackles and one interception for the Browns. as well as featuring for their special team as a punt returner. Gilbert was part of a pass defense in 2014 that finished first in the NFL in opponent passer rating and pass defense. Gilbert's one interception for the Browns came against the Indianapolis Colts when he returned a pick-six for 23 yards against quarterback Andrew Luck. 2015 was a slow year for Gilbert as he only made nine appearances and only registered 10 tackles in that time period.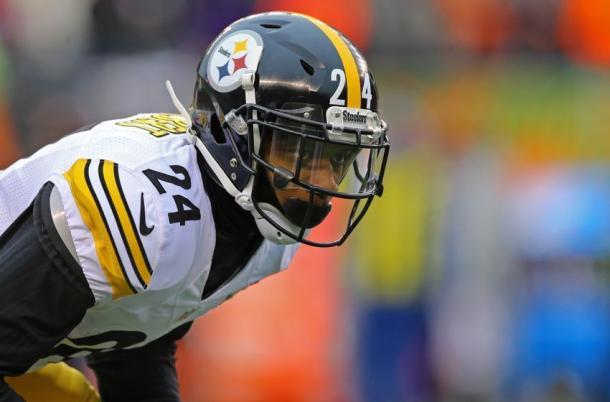 In 2016, the Steelers came calling after the trade, Gilbert made 12 appearances and only recorded one sack. This was not the productivity that the Steelers wanted from the third year player and as such, released him from the team today, February 6th.
The Steelers give up a little and gain just as much
Pittsburgh acquired the services of Gilbert in 2016 for a sixth round pick in 2016, and at the time, many Steelers fans questioned the decision of the trade after two poor years from Gilbert in Cleveland. From a depth standpoint, the trade made sense as the Steelers were short of experienced players in the secondary and once Artie Burns, the rookie corner, went down with an injury early on in the season, not many were surprised when the Steelers went out and brought in another corner.
Unfortunately, the chance the Steelers took on Gilbert did not pan out as it had with the likes of wide receiver Darrius Heyward-Bey, who came to Pittsburgh after less than stellar seasons elsewhere and became a great deep threat for them. Gilbert made 12 appearances for the Steelers, including one in the final regular season game, but in those starts failed to make an impact and only recorded one tackle. The Steelers tend to get things right when it comes to developing their roster but in this particular case, they got it wrong. At least they did not give up a high draft pick and can now look to the 2017 draft to find a better replacement for Gilbert.