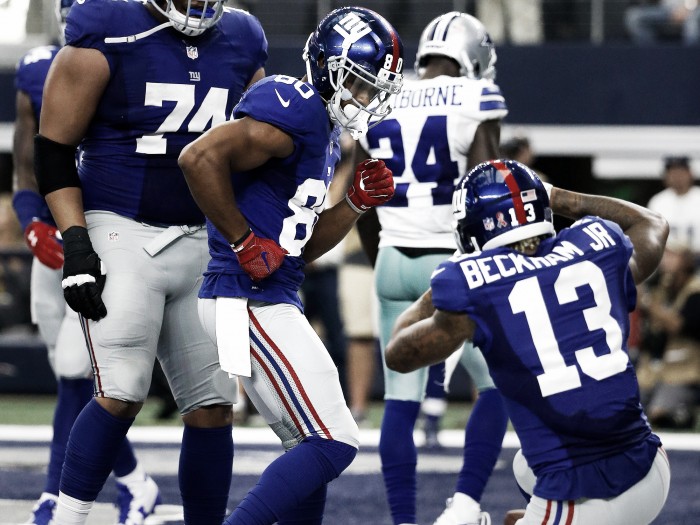 On Monday afternoon, the National Football League reported that Victor Cruz has been released by the New York Giants after spending six seasons with the team. Cruz is coming off a down year in terms of statistics but this news is still a shock for many and teams should be lining up to retain the services of someone who was once regarded as the best in his position.
Cruz and the Giants on reflection
Cruz went undrafted in the 2010 NFL Draft but was signed the next day by the Giants. After a slow start to his NFL career which saw three starts and no receptions, Cruz found his footing in the league and a rhythm with quarterback Eli Manning that was key to the Giants' Super Bowl run in 2011 that culminated in a fourth world title and the second won after defeating the New England Patriots. From 2011 to 2013, Cruz made 46 regular season starts which resulted in 241 receptions for 3,626 total receiving yards and 23 touchdowns. In the post-season, Cruz made four starts, picking up 21 receptions for 269 total receiving yards and one touchdown.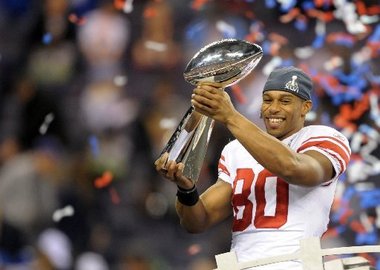 A major injury leads to a down year
In 2014, Cruz was well on his way to another big season but on October 12, against the Philadelphia Eagles, Cruz picked up a season-ending injury that kept him out of the 2015 season as well.
The veteran wide receiver was healthy again for the 2016 season but during his absence, his usual routes had been taken over by Odell Beckham, Jr. after Beckham, Jr. had done remarkably well during Cruz' absence and that lead to fewer touches for Cruz last season. Cruz made 15 regular season starts in 2016, getting 39 receptions for a total of 586 receiving yards and one touchdown. His post-season statistics were no better and he only managed three receptions for 30 yards as the Giants were knocked out by the Green Bay Packers in the wildcard round.
Even with the lack of receptions, when Cruz did get the ball, it was clear that he still not back to his very best and his change of routes also impeded the impact he had previously had with the Giants. However, his class cannot be debated and the Giants have seemingly decided that Cruz will never return to 100% full fitness and thus, surplus to requirements. It will be interesting to see where Cruz ends up next and if the Giants have made a mistake or not.