 The 2017 NFL Draft is in the books and there was no lack of drama. For the Carolina Panthers, the draft was not very dramatic, but certainly atypical of general manager Dave Gettleman's past draft strategies.
Here are the full list of picks the Panthers made:
Round 1, No. 8: Christian McCaffrey, RB (Stanford)
Round 2, No. 40: Curtis Samuel, WR/RB (Ohio State)
Round 2, No. 64: Taylor Moton, G (Western Michigan)
Round 3, No. 77: Daeshon Hall, DE (Texas A&M)
Round 5, No. 152: Corn Elder, CB (Miami)
Round 6, No. 192: Alex Armah, DE (West Georgia)
Round 7, No. 233: Harrison Butker, K (Georgia Tech)
It's certainly an interesting mix of players, with a few common themes running between Gettleman's selections. Here are my biggest takeaways from Carolina's 2017 draft:
Support for Cam was Priority
Probably one of the biggest discrepancies between this draft and Gettleman's previous ones for Carolina was his emphasis on drafting offensive players. Normally, the Panthers' general manager tends to revolve around improving or fortifying the defense and only filling in specific needs for the offense.
But after recording a 6-10 record last season following their Super Bowl run and an MVP season from quarterback Cam Newton the previous year, it was evident that Gettleman approached the early rounds of this year's draft with an emphasis on surrounding Newton with more weapons.
Adding Christian McCaffrey with the eighth overall pick ought to immediately help achieve that. A dynamic player during his college career, McCaffrey has experience as a running back, wide receiver, and punt returner, filling some of the biggest holes on Carolina's roster this season. The Panthers will have the ability to use McCaffery in many situations on offense, whether lining up in the slot as a receiver, catching passes out of the backfield, or simply running the ball through the tackles. If used correctly, the running back's presence on the field will help divert opposing defenses' focus from Newton and open up the opportunities for other offensive pieces too.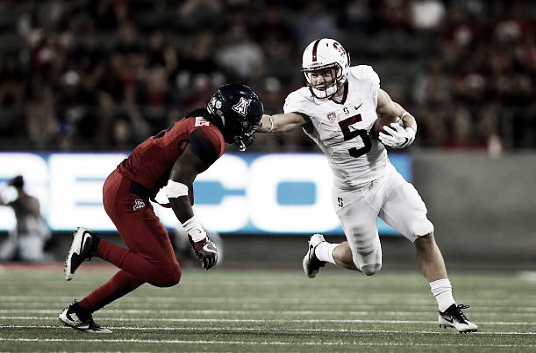 The selection of Curtis Samuel should also help achieve this. Samuel possesses high quality speed (which was on display at the NFL Combine when he ran a 4.31 40-yard dash) that could be used to stretch opposing defense downfield. This ability was desperately needed for a Panthers' offense that lost its only true deep threat from last season, receiver Ted Ginn Jr., in free agency during the offseason. With Samuel's speed as a threat to defenses, the offense might have more opportunities for bigger-bodied receivers like Kelvin Benjamin and Devin Funchess to catch more passes. Samuel also took many snaps as a running back at Ohio State, showing that he can bring even more versatility to the Carolina backfield and variety to the plays they can run.
The selection of offensive tackle Taylor Moton was also clearly made to help Newton. The 6-foot-5, 315-pound senior from Western Michigan seems to be the perfect fit for added depth on an offensive line that struggled mightily last season with injuries. Though offensive tackle Michael Oher is expected to start the season playing right tackle, plenty of questions still remain about his long-term health following a lengthy stay in the league's concussion protocol last year. Moton provides Carolina with a solid backup plan to Oher, or at right guard, and helps send a message to Newton that the team has his health and protection in mind.
Competition for Veterans Players
In addition to bringing in support on offense, it appeared that many of Gettleman's picks in this draft were used to help bring in competition for some of the veteran players expected to be on Carolina's roster.
For example, Moton was brought on for added depth behind the current right tackles on the roster, but has the skill-set and size to potentially compete right away. If either Oher or Daryl Williams (who played in Oher's absence at left tackle last season) fail to protect Newton's strong side well enough, Moton's presence as a contingency plan might motivate their performances.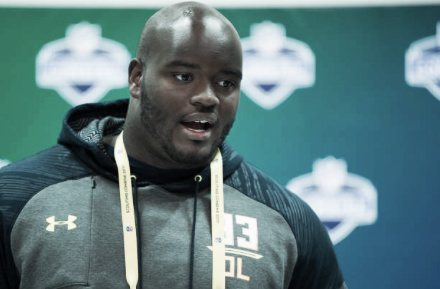 Corn Elder, a cornerback from Miami, is another example of added depth that Gettleman could be using as competition against the veteran players. Second-year corners James Bradberry and Daryl Worley struggled out of the gate last season as rookies and were part of the reason behind Carolina's 1-5 start. Elder could be used as competition for their spots, though he's likely to directly compete more with free-agency addition Captain Munnerlyn or second-year player Zach Sanchez for a spot in nickel or dime packages.
Another clear example came with the Panthers' final pick in the draft. Gettleman selected kicker Harrison Butker in the seventh round, marking the first time that Carolina has selected a kicker in the draft, according their PR department on Twitter. While most fans will question the need of a second kicker on the roster, this pick was likely made to put pressure on Panthers kicker Graham Gano. Part of Carolina's record last year was caused by their many losses in close games (the team went 2-5 in games decided by three points or less), beginning with the first game of the season when the Panthers lost to the Denver Broncos after Gano missed a potential game-winning field goal.
Gano made other mistakes in the 2016 season as well, going 30 for 38 on field goals for the year, which is a 78.9 percent scoring rate. The more troubling statistic is that Gano connected on just three of six field goals from 50 yards or more. In an NFL that continues to push the boundaries of how far kickers can go, Gano needs to improve on that mark and connect on more field goals in crunch-time this year in order to avoid getting replaced by Butker.
Other problems include the fact that Gano missed three extra points last year and had foot surgery in the offseason, making this pick one of more necessity than it initially appears. In comparison to Gano, Butker left Georgia Tech as the franchise's all-time leading scorer with 337 points and showed noticeable accuracy from long range in 2016, going perfect from all field goal opportunities 40 yards or longer.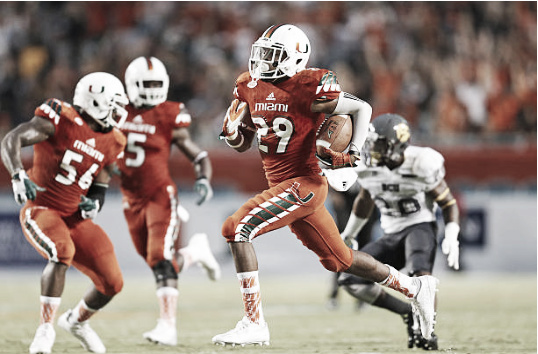 Missed Opportunities?
While this draft class does address some of the Panthers' needs, there are some other positions that Gettleman chose not to address and decisions that could impact the long-term evaluation of the draft class' success.
One of the most prevalent examples is the selection of Samuel in the second round. Coming directly off the heels of taking McCaffrey at eighth overall, the choice of Samuel, who is a running back/wide receiver hybrid as well, seems a little redundant. His speed will certainly should help bring needed versatility to the wide receiver corps, but it's surprising that Gettleman selected a player so similar to one he had just finished drafting, especially considering the defensive players still available in the second round at the time. Several talented defensive backs, safeties, and defensive ends were still on the board, which if selected, may had impacted Gettleman's moves in the following rounds.
After Round 2, the Panthers traded up in the third round to take defensive end Daeshon Hall. While Hall is a good prospect with promise at becoming a threat off the edge of a defensive line, Gettleman had to give up Carolina's pick in the fourth round to move up 21 spots. If a defensive end had been taken earlier, the Panthers could have kept a pick in the fourth round, where lots of talent still remained.
Including these moves, Carolina neglected to immediately fill some needs they were projected to coming into a defensive-heavy draft. While the Panthers later took defensive end Alex Armah in addition to Hall, Armah is expected to play fullback for the team instead of playing defense. In a class full of talented safeties and cornerbacks, Gettleman passed on many players until the fifth round when he selected Elder. This draft class was also deep at the tight end position, and the Panthers could have used a pick to find current tight end Greg Olsen's replacement once he retires or to provide more depth. Despite star linebacker Luke Kuechly's concussion problems this past season and losing backup A.J. Kline in free agency, Gettleman chose not to draft any additional linebackers either.
Only time will tell whether the decision to take these players outweighs the choices to trade or avoid drafting other positions. For now, though, the main takeaway is that Gettleman's focus on providing more offensive weapons for Newton and selecting versatile players may have led the Panthers to miss out on filling other positions of need.