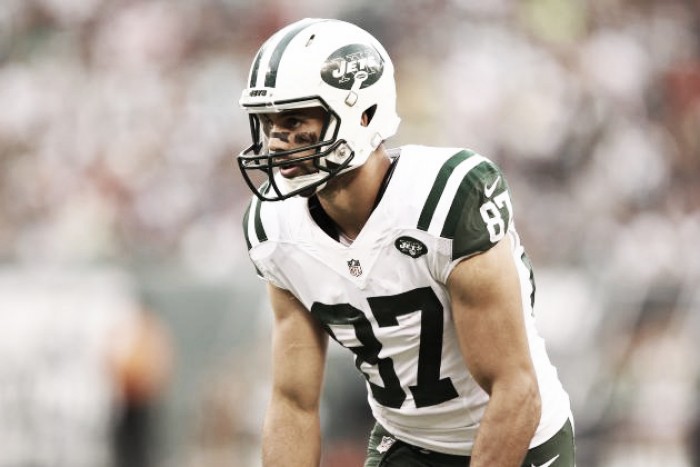 During a conference with reporters on Tuesday, the New York Jets announced that they planned to release wide receiver Eric Decker if they could not find a team to trade him to. The unexpected news was first reported by ESPN's Adam Schefter and then supported by posts from Decker's wife on social media as he joins the list of notable veterans that the Jets have removed from their roster.
So far, the Jets roster moves seem to point towards building for 2018
Given all the names that have left the Jets during this preseason, many assume that the Jets are essentially letting the chips fall where they may this season and work towards building for next season. Decker joins Pro Bowlers Nick Mangold, D'Brickashaw Ferguson, Darrelle Revis and Antonio Cromartie, as well as veteran wide receiver Brandon Marshall on the list of those who have departed the Jets roster so far. The moves have raised eyebrows in many quarters and left their loyal fans wondering what exactly is going on in East Rutherford.
The Jets have kept some of their younger talent on board and now have a lot of space in their salary cap to entice some good free agents in the next preseason but as of right now, many are wondering how exactly the Jets are going to navigate this upcoming season. On top of releasing all of these veterans, the Jets do not have what would be considered as a great quarterback in their ranks so all they have to work with so far as the season approaches, is a good but young defense. That is not something fans of a struggling franchise will want to see while the team is still in training camp.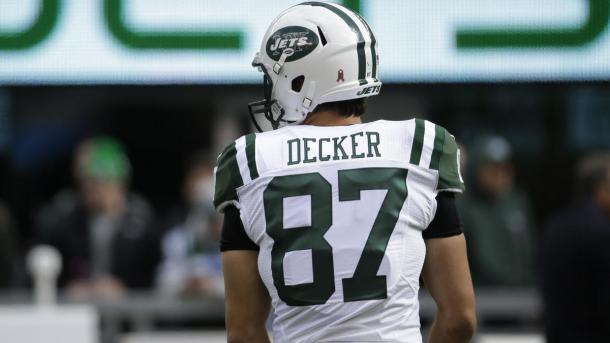 Decker is a big loss but his numbers last year were poor
Decker is a known quantity in the league and his first two seasons after joining the Jets in 2014 were good season considering he played with multiple quarterbacks who were not setting the league alight with their play under center. Last season was a different story for Decker as he only started three games due to injury and picked up two touchdowns with nine receptions and a total of 194 receiving yards. One bad season does not seem enough to get rid of a player of his talent but the Jets are intent on increasing their salary cap and Decker is the latest casualty of that.
The veteran wide receiver still has enough years left in him to benefit another team and it would not surprise anyone if he was picked up by a team like the Jets' division rivals, the New England Patriots and go on to excel there as they have previously done with former Jets players. In fact, there is a higher chance that last season was an anomaly for Decker and that if he is paired up with a good quarterback, he could produce the sort of numbers he did in Colorado for the Denver Broncos. There has been no word yet on if any team in the National Football League is looking to pick up Decker but we can expect him to try out with teams in need of an experienced wide receiver in the near future.