 The Oakland Raiders have finalized a five-year, $125 million extension with Derek Carr, making Carr the highest paid quarterback in the NFL. The deal includes $40 million fully guaranteed and $70 million in total guarantees. In three seasons with the Raiders, Carr has made been selected to the Pro Bowl twice, throwing for 11,194 yards, 81 touchdowns, and 31 interceptions.
This is a great sign for things to come for the Raiders. With two seasons left in Oakland, the Raiders could not afford to go to Las Vegas without a leader at the quarterback position. Both sides knew a deal would get done. Carr has expressed his desires to be in a Raider uniform for life. As for the Raiders, they have their franchise quarterback that they have been searching for.
Oakland on the rise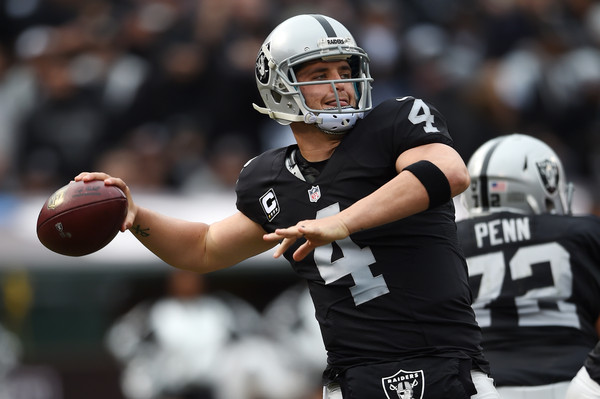 Carr was selected by the Raiders in the second round of the 2014 NFL Draft. In his rookie season, he started all 16 games, throwing for 3,270 yards and 21 touchdowns. Things would get better for Oakland as Carr would lead the Raiders to a 7-9 record, throwing for 3,987 yards and set a career high with 32 touchdowns. Carr would tie for seventh in passing touchdowns and finished in the top for passes completed.
2016 would be the Raiders best season with Carr under center. The Raiders would finish the season 12-4 and earned their way to the playoffs with a wild card berth. Carr would play in 15 games, winning a career high 12 games throwing for 3,937 yards and 28 touchdowns. Tragedy would strike the Raiders as Carr suffered a broken fibula against the Indianapolis Colts in week 15.
The Raiders would go on to lose the wild card game against the Houston Texans.
Raiders contracts moving forward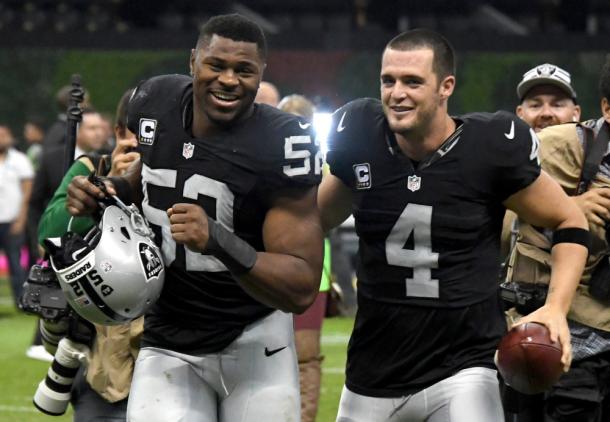 With Carr now taken care of, Oakland general manager Reggie Mckenzie can now put his attention towards signing other key players that are due for contracts. Khalil Mack is under contract through the 2018 season due to the club option. One of the best defensive players in football may be hard to keep as the price tag for Mack will be high. Gabe Jackson will be a free agent next offseason. Jackson has been one of the solid spots for the Raiders on the offensive line. The market for offensive lineman has gone up as of late so retaining Jackson will be a task.
The other side of ACDC, Amari Cooper, is under control through 2019. The wide receiver from Alabama will be an unrestricted free agent in 2020. The Raiders have some time to get things squared away with Carr's favorite target.