 The wait is finally over. Football fans rejoiced as football returned for Hall of Fame weekend. The 2017 edition of the game featured the Arizona Cardinals going up against the Dallas Cowboys.
The Cowboys left Canton with a 20-18 victory. At one point during the game, the Cowboys were down by 15 points.
Both teams were cautious as each will have four other preseason games to play. Neither team let their starters see any game action. The two will meet once more week three of the regular season on Monday Night Football.
Few Cardinals stand out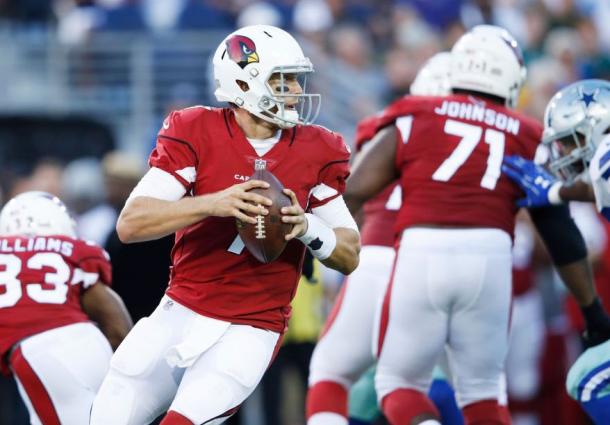 Third string quarterback Blaine Gabbert started the first half of the game for the Cardinals, putting together a few big plays. Gabbert frequently found the open receiver down the middle of the field. Gabbert would go 11-14 throwing for 185 yards.
Ifeanyi Momah would be on the receiving end of some of those big plays, catching three passes for 48 yards. Brittan Golden had one catch for 35 yards, setting up the opening score of the contest. Rookie Chad Williams caught on a pass for 19 yards.
Kerwynn Williams scored the first touchdown of the preseason, rushing for 18 yards on five carries. Elijhaa Penny rushed for 14 yards on eight carries. Rookie T.J. Logan averaged six yards per carry in his first game.
Few Cowboys standout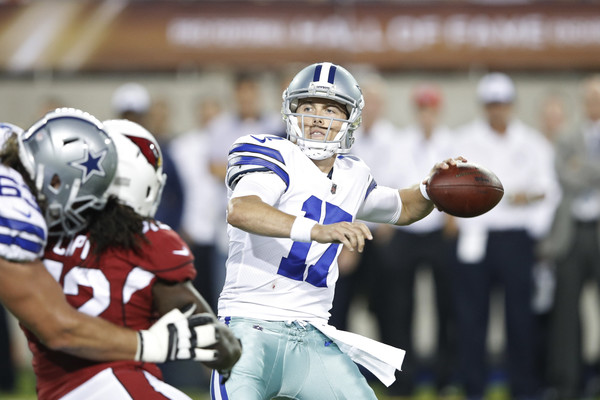 Kellen Moore, who missed the entire 2016 season with an ankle injury, flashed in his first game action. Moore passed for 182 yards with one touchdown. The only blemish was the interception in the end zone, abruptly putting an end to a solid Cowboys drive.
Alfred Morris ran as he did in his early Washington days, rushing for 42 yards on seven carries. Rod Smith saw plenty of game action, rushing for 64 yards.
Fifth-year man Brice Butler took advantage of Cardinals cornerback Brandon Williams, catching two passes for 78 yards. Tight end Rico Gathers had three catches for 59 yards and a touchdown.
First time for everything
In the upcoming season, referees will no longer go under the hood for challenges. They will now review plays with Microsoft Surface tablets. Final say on calls will be made by officiating staff in New York, in consultation with the referee.
Referee Jerome Boger was the first to use the tablet to handle a Dallas challenge on a down-by-contact call in the third quarter that negated a Cardinals fumble. The verdict came quickly and the call was confirmed.
Up Next
Arizona will host the Oakland Raiders August 12 during the first full week of preseason games. Dallas will take on the Los Angeles Rams that same evening.