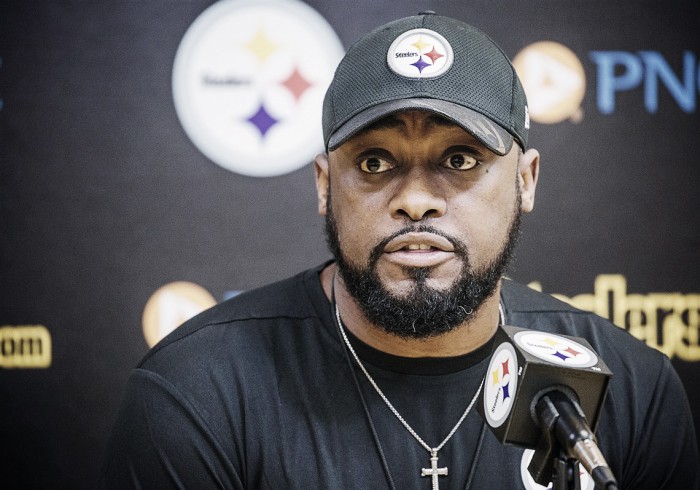 The Pittsburgh Steelers are renowned for keeping stability at their head coach position and they continued that trend today by extending Mike Tomlin's contract for another two years. This means that the Steelers' 16th head coach will remain at the helm through the 2020 season at the least.
The Steelers believe Tomlin can lead them to a seventh Super Bowl championship
Steelers President Art Rooney II was on hand during the signing of the contract extension to give a few words on the finalization of the deal. Rooney II stated that Tomlin "continues to prove he is one of the top head coaches in the National Football League" and that the organization appreciates the "leadership that Mike has provided over the last 10 seasons". He went on to proclaim that those in charge of the team are "confident and excited to have him continue to lead our team" as Pittsburgh looks to win another championship during his tenure.
Tomlin himself spoke of his appreciation for the belief and support that the President and the organization had provided him so far in his Steelers career. The 45-year-old coach stated that his first ten years at the helm of the Steelers had been an "amazing experience" for himself and his family. He finished off by mentioning that his focus was on the upcoming season and that his ultimate aim was to "bring a seventh Super Bowl championship" back to Pittsburgh.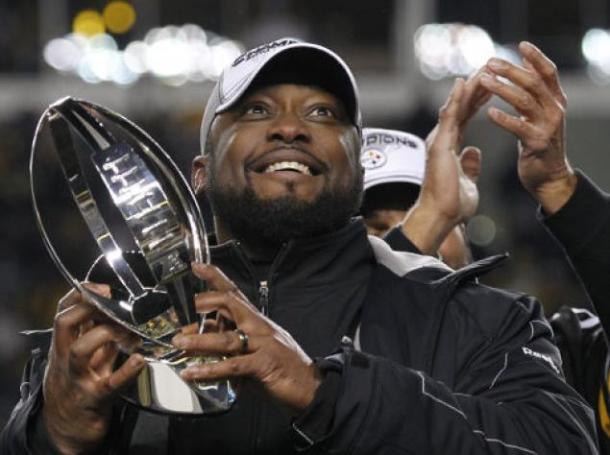 Tomlin has proven to be one of the premier coaches in the NFL
After starting off his National Football League at the Tampa Bay Buccaneers and coached their defensive backs during their Super Bowl winning season in 2003, the Steelers hired Tomlin in 2007 to take over the role after Bill Cowher retired. Tomlin became only the third head coach the Steelers have had since 1969 and has gone on to maintain the Steelers reputation as one of the best teams in the NFL.
His record during the regular season with the Steelers shows a 103-57 win record and along with Chuck Noll and Cowher, is the only head coach in the team's history with 100 wins. Under Tomlin, the Steelers have won five AFC North division titles and have made the playoffs seven times during his tenure. He has led the team to two Super Bowl appearances and won the title in 2005. Fans can expect the Steelers to make the playoffs once again this year and possibly make another Super Bowl appearance after falling one step short in the last two season, and Tomlin is the man to lead them there.